OBTAINING THE FIRST OCCUPATION LICENSE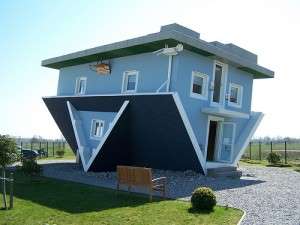 We have recently known, through our clients' consultations, of the situation that most of the owners of La Axarquía area suffer, which comes from the lack of a License of First Occupation on their properties, particularly, regarding those problems with contract the supplies, such as the electricity supply for their first time or for its restoration, after being cut off by the electricity company (i.e. end of construction site temporary power).
The License of First Occupation is a certificate issued by the town hall that confirms that a newly-built property fully complies with all planning and building regulations, and is ready to be used as a dwelling. It also confirms the compliance with all Health, Safety, Planning and Construction laws, and that the property has been fully completed, with no outstanding works. Each newly built dwelling will have an individual License of First Occupation. License of First Occupation only applies to newly-built properties as the L.F.O. is the original authorization to use them as a dwelling.
Granting a License of First Occupation certifies that the developer has built the dwelling fully complying with the original Town Hall's Building License, as well as complying with all Planning laws.
The License of First Occupation is required to have access to the official supplies (water, electricity, gas,…). Spanish law requires the granting of the License of First Occupation to set up any utility contract for the property. The utility companies are required by Law to check for a License of First Occupation before connecting a newly-built property.
It is always advisable to complete the purchase with a valid License of First Occupation (LFO) in place, even if it is not illegal to complete at the Notary office without a License of First Occupation. In other words, the property purchase completion before a Spanish Notary public without a LFO is legal in Spain, and the property can be lodged under your name at the Land Registry records. However, it is not legal to "live" in a property without the License of First Occupation. This is the reason because not having it will prevent you from having access to water and electricity supplies for the property in order to get them connected.
Properties without LFO can be bought, sold and registered at the Land Registry. So it is not illegal to sell a property without LFO. If you own a newly-built property that was not issued with the License of First Occupation you might have trouble selling it as the potential buyers may seek for a steep discount because of this matter.
The information concerning the LFO given in this post may have to be understood as a benchmark to all those new built properties according to a building license previously obtained and complying with all Planning laws. If this building license was not given, if it was not according with Planning laws, or, in the event that the works carried out did not adhere to the building plan, we will be in another different situation, and the way to get access to these supplies would be different as well. But this is an issue which will be analyzed in a further post, taking into consideration the new measures introduced by the called new "Decree of legalization", approved by the Andalusian Parliament last 10th of January, in this sense, which is not in force yet.
Author: Francisco Delgado Montilla, C&D Solicitors (lawyers)
Torrox-Costa (Malaga/Costa del Sol/Andalucia)
Please, feel free to submit any comment, doubt or query, by filling out the following form: