Lawyer Almuñecar
Looking for an English, Swedish or Dutch speaking solicitor or lawyer in Almuñecar to represent you in buying, selling or inheriting of a property in Almuñecar or La Herradura (Granada)? Just as Costa del Sol meets Costa Tropical, one of Spain's most popular resorts are situated, La Herradura. It's is a small, picturesque village with long beaches along a bay of clear water. The steep hills surrounding the bay offers magnificent views of the Mediterranean to its multinational population. Next to La Herradura is the town of Almuñecar, with its charming an authentic old town, mile long beaches and mainly Spanish population.
Independent legal representation in Almuñecar (Costa Tropical)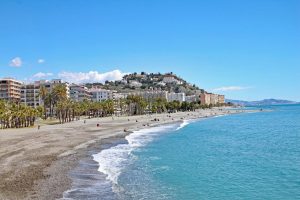 Our lawyers at C&D Solicitors have long experience in Almuñecar, La Herradura and the Granada province and can help you to buy, sell or inherit a property, both urban and rural in the adjacent valleys and hillsides. The area offers both urban housing and city life, as well as a wide variety of quiet and tranquil housing in the mountains. The area has a good potential for tourist rentals which makes the Almuñecar market an ideal investment for foreign buyers and therefore is very popular amongst Scandinavian en specifically Swedish buyers. Important: make sure that you know what you exactly buy and hire an independent, specialized lawyer to conduct the legal investigation of the property. Only this way you obtain get security about the legality of the house and avoid problems like open debts or legal procedures.
Specialized lawyer for real estate transactions
C&D Solicitors has more than 10 years of extensive experience in legal advice to foreigners in the processes of buying and selling houses, villas as well as apartments. Step by step our lawyer helps you through the complete process of your purchase on the Costa Tropical from A to Z on a modular base. If you have an interest in buying a property in Almuñecar, La Herradura or in other parts of the Costa Tropical like Salobreña, Motril or even land inwards in Las Alpujarras (Sierra Nevada), please don´t hesitate to contact us for a free offer or a free first meeting. We´d be happy to explain to you all the steps in the process from the reservation and private purchase contract to the signing of the purchase deeds at the notary and the after-sales works like registration, tax declarations and transferring the service contracts in your name.
English and Swedish legal advice
Buying or selling in Almuñecar or La Herradura? Our customers are mainly from Sweden, Norway, Denmark, Finland, United Kingdom, the Netherlands and Belgium. C&D Solicitors' lawyers and co-workers speak Spanish, English, Dutch, Swedish and German. Also we understand the differences between the Spanish and ´Northern way´ of buying a house. We hope that we can welcome you soon in our office.