Lawyer Torre del Mar
Looking for an English-speaking solicitor or lawyer in Torre del Mar for buying, selling or inheriting? A very interesting town with rising popularity and a good price value on the eastern Costa de Sol is Torre del Mar (part of Vélez-Málaga which is the capital of the Axarquia district). For this reason many of our clients start to buy properties in this town. The coastline is far stretched and beautiful, and the neighbouring inland villages of La Viñuela, Algarrobo, Periana, Sayalonga and Alcaucín also have great tourist and residential appeal for foreigners. Torre del Mar offers an impressive long boulevard with lots of leisure and sports facilities, a hospital, water park, good connection to the highway plus a very popular shopping mall by the name of El Ingenio. But still Torre del Mar is not too touristic and maintains its traditional Spanish charms.
Specialized lawyer in Torre del Mar for your purchase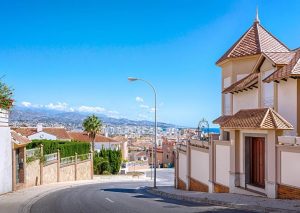 Our lawyers at C&D Solicitors are specialists in property law cases in the Torre del Mar / Axarquia district and can help you to safely sell or buy property, both urban and rural. This area offers urban housing as well as city life and a wide variety of quiet and tranquil housing in the rustic mountains and valleys. But still, it´s only 35 minutes to drive to Malaga capital with its important international airport. C&D Solicitors has more than 10 years of experience in legal advice to foreigners in the processes of real estate transactions.
We can arrange all from A to Z. Herefore we work with a Power of Attorney for your legal representation and with this document we can for example apply for your NIE numbers, bank account, sign the reservation contract or private purchases contract or the Title Deeds. Do you maybe need a mortgage loan or tax advice? Your lawyer will make sure the you receive the services you need in your specific real estate project for a fair price and will make sure you´ll have a safe purchase without legal risks or open debts.
We understand our international clients
Buying or selling in Torre del Mar? Most of our clients are from the Netherlands, Belgium, United Kingdom, Norway, Denmark, Finland and Sweden. Our lawyers have an international focus and we speak Spanish, English, Dutch, Swedish and German. We are metropolitans by nature and embrace inclusive societies and advocate LBTQ rights. Do not hesitate to contact our office for your legal advice, we will respond in less than 24 hours and our first appointment is always free