Lawyer Torrox
If you are looking for a specialized solicitor or lawyer in Torrox for buying, selling or inheriting house or apartment, you should definitely contact the lawyers of C&D Solicitors for a free first appointment. C&D Solicitors has its office in Torrox-Costa and are very well acquainted to the two twin villages and its neighbour villages of El Morche, Torrox Park, El Peñoncillo, Calaceite, Algarrobo, Laguna Beach, Caleta de Velez, Nerja and Competa.
Torrox Pueblo and Torrox Costa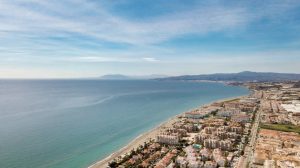 Torrox Pueblo and Torrox Costa have about 16 500 inhabitants, of which one third are foreigners, mainly from the U.K, Germany and Sweden. The old town centre of Torrox Pueblo is situated a few kilometres inland, but is very well connected to the highway. The town is located on the eastern part of Costa del Sol, about a 45-minute drive from the province capital city of Malaga.
Torrox officially enjoys on of the best climates of Europe for its 300 days of sun a year with temperatures that are averagely 3 degrees higher in winter and 3 degrees lower in summer compared to the rest of the Costa del Sol. Torrox is still relatively price friendly so that makes it very interesting for buying a urban or rustic holiday home. If you are buying or selling in Spain it´s very important to have yourselves legally represented by a specialized lawyer that can check the legality and debts of the property.
Local lawyer in Torrox
Our lawyers at C&D Solicitors have more than 10 years of extensive experience in legal advice to foreigners in the processes of buying and selling homes and real estate. Step by step our solicitors help you through the entire and often complex process. We can arrange the whole process through a Power of Attorney signed at the notary, assist you with a mortgage or loan, and handle tax issues. We also help out with inheritances, Spanish wills and related procedures. Of course we know the Torrox Town Hall very well, which is often a benefit when applying for information or certificates.
International law firm
Our customers are mainly from the Netherlands, Belgium, United Kingdom, Germany, Norway, Denmark, Finland and Sweden. Our lawyers and co-workers speak Spanish, English, Dutch, Swedish and German. Do not hesitate to contact our lawyers for a free offer, we will respond in less than 24 hours and our first appointment is free.