SPANISH PROPERTY INVESTMENT AND THE GOLDEN VISA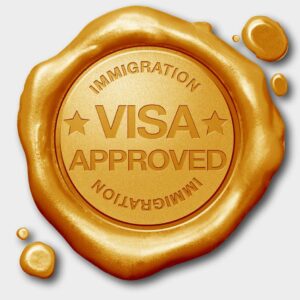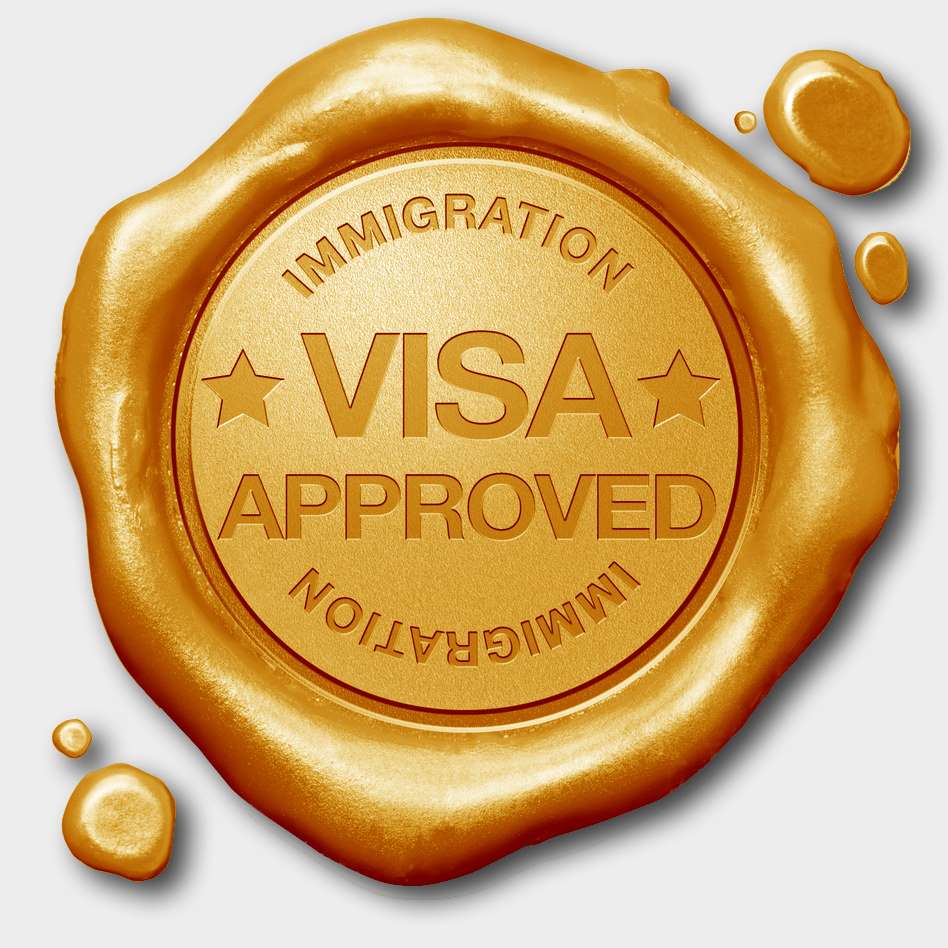 Are you a non-EU citizen with an interest in investing in Spain to obtain a ´Golden Visa´? Spain is a place with enormous appeal for foreign investors looking to purchase a property. Cities like Madrid and Barcelona, as well as the Costa del Sol and the entire Mediterranean coast are the focus of many foreigners looking to buy a property to live in Spain or to operate it in the tourist holiday market. The investment appeal mentioned earlier is combined with the Golden Visa for non-EU citizens, introduced in 2013, consisting in a residence permit for citizens from outside the European Union interested in residing in Spain legally.
The Golden Visa is designed to encourage wealthy people to invest in Spain in exchange for obtaining a residence visa. This is a seamless process that has led to 24,534 golden visas being issued to these investors between 2013 and 2020, a figure that doesn't include their relatives.
The residence process regulating the Golden Visa does not compete with any other residence procedure in Spain and offers enormous benefits and convenience in terms of being obtained. This has made it possible for non-EU citizens with significant assets to use this procedure to reside in Spain, under very beneficial conditions for themselves and their relatives. In this post, we'll try to summarise the main benefits of the Golden Visa as well as the application requirements for foreign citizens investing in the purchase of a property in Spain.
What is the minimum investment amount when purchasing a property to obtain a Golden Visa?
The minimum investment amount when purchasing a property must be 500,000 euros per person, excluding taxes and without using a mortgage or any financing, i.e. these must be the buyer's own funds. It's possible to invest all this money by purchasing different properties but the important thing is for the total amount invested in such properties to add up to at least 500,000 euros.
Do you have to buy a single property or can you buy more than one?
The 500,000-euro investment amount may be reached by adding several properties together. This amount doesn't need to be paid for a single property. For instance, our firm recently advised an American citizen during the process to purchase two properties, the first in Benalmádena in 2016 and the second in Torrox in 2019. When adding the money invested in both properties, our client exceeded a total investment of 500,000 euros so that, once he signed the Deed of Sale for the second property, he was able to apply for a Golden Visa based on the total investment made. 
What if I'm married in joint assets?
Each applicant is required to invest 500,000 euros and, in the event of being married with joint assets, this means that the purchase amount must be 1,000,000 euros for both spouses to be able to apply. However, if you purchase, for instance, a 500,000-euro property in Malaga while married with joint assets, for the purposes of a Golden Visa, one of the spouses would be understood to be the investor and the other spouse may apply for residence as a relative of the main applicant. When married with separation of assets, the process is the same as that for joint assets.
Can I bring other relatives with a Golden Visa?
It's possible to bring children under the age of 21 who are financially dependent on the main applicant. It's also possible for applicants to bring their parents, provided they can prove that they are dependent on them.
What is the deadline to apply after a purchase?
There is no deadline. This means the application can be filed at any time after purchasing the property(-ies), the only requirement is that such properties must have been bought in 2014 or later.
Can I apply for a Golden Visa through a company purchasing a property?
Yes, this is possible, as long as the company is not registered in a tax haven and the applicant can prove that he or she holds a majority interest in it. In this case, it's necessary to obtain a report from the Ministry of the Economy accrediting this situation.
Can I apply for it if I've purchased a plot of land and intend to build a home on it?
Yes, it's possible to acquire a Golden Visa by building a home on land acquired through a purchase. In Spain, this type of purchase is classified as self-development and is very different from purchasing a property off-plan from a developer.
How long is this Visa valid?
A person obtaining a Golden Visa has 2 years to reside legally in Spain and, after these 2 years, a renewal may be requested. This renewal will be for 5 years, subject to proving that the applicant continues to own the investment property and that he or she has visited Spain at least once during those 2 years.
Do I have to pay taxes in Spain if I have a Golden Visa?
A Golden Visa allows you to reside legally in Spain but having it does not mean you need to pay taxes in Spain or become a tax resident in Spain automatically. The obligation to pay taxes in Spain depends on spending over 6 months within Spanish territory, at which point the tax authorities will consider that person tax resident in Spain automatically.
The Golden Visa allows the holder and relatives to leave Spain for over 6 months a year and they are only required to visit Spain at least once a year. Therefore, in this case, even if you have a Golden Visa, the tax authorities would consider you a non-resident in Spain for tax purposes and you'll continue to pay taxes in your country.
What are the other benefits does it have?
You can move freely throughout the Schengen area to enter and leave Europe completely freely and with no need for a visa.
The spouse and family members mentioned above can apply for a residence permit at the same time. In other words, they don't need to do it after the main applicant, which is not possible with other residence permits.
It allows for working in Spain automatically.
The processing time is fast as it needs to be decided within 20 days of submitting all documents and a non-response from the administration is considered to be an approval.
What other requirements are needed to obtain this document?
You need to have sufficient financial resources to live in Spain. In 2021, it'll be necessary to prove that the applicant has at least 2,259.60 euros available per month, plus an additional 564.90 euros for each accompanying relative.
It's necessary for the applicant and accompanying relatives to have health insurance with an insurer licensed to operate in Spain. This insurance must be valid at all times and be submitted to renew the residence permit.
Being a citizen of a non-EU country.
Being an adult.
Having no criminal records.
Furthermore, it's necessary to prepare a series of duly legalized documents, pay certain fees and complete some application forms, which your lawyer or a law firm experienced in procedures of this type can do for you.
Can British citizens apply for a Golden Visa?
Of course they can. Once the Brexit process was completed, they became eligible to obtain a residence permit in Spain through this process. If they are financially capable of investing in a property valued at 500,000 euros or above, this is the easiest and quickest way to obtain residence in Spain.
The advantages of the residence permit obtained through a Golden Visa far exceed those of any other residence process, such as the non-lucrative visa.
Differences between the Golden Visa and the non-lucrative visa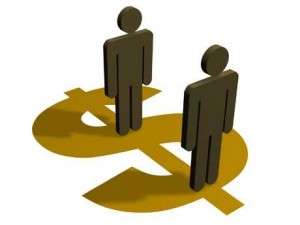 A non-lucrative visa is a very interesting option to reside in Spain, there's no question about it. Not all homebuyers in Spain are able to spend 500,000 euros on a property. Therefore, if a British citizen wishes to reside in Spain after purchasing a property or because they want to let a home in Spain, this procedure can be very useful to reside in Spain legally.
Since the main purpose of this article is to explain residence in Spain through a Golden Visa, we will just say that a non-lucrative visa is less beneficial than a Golden Visa, some of its drawbacks being:
The application must be filed within a period of 90 days prior to arriving in Spain, i.e. before moving to Spain, for which reason it must be obtained from the Spanish embassy or consulate of the applicant's country of residence.
It lasts 1 year and can be renewed for a period of 2 years.
It's not a work permit. It only allows for residing in Spain but does not authorize the holder to work.
It requires holders to live in Spain for at least 6 months and, therefore, they will be considered tax residents in Spain, being required to pay taxes in Spain as residents.
It's possible to obtain family reunification with a non-lucrative visa but it's necessary to wait several years before applying.
As with a Golden Visa, it's necessary to prove a monthly income of 2,259.60 euros for 2021, as well as to obtain health insurance and have no criminal records.
What if I have questions or need a law firm to advise me on obtaining a Golden Visa?
In this case, it's important for you to look for the company or firm that can give you the most confidence during this procedure.
C&D Solicitors is a law firm located in the Costa del Sol, which specializes in providing legal advice during the purchase of property by foreigners in Andalusia. Whether buying a new property (off-plan), self-development or purchasing a used home (secondhand home), we have extensive experience and can offer comprehensive advice, from A to Z.
We can support you throughout the process of buying a property in Spain and obtaining a Golden Vida. Don't hesitate to contact us for a free initial consultation or a commitment-free estimate.
Author: Gustavo Calero Monereo, lawyer at C&D Solicitors, Malaga