C&D Solicitors Malaga
English speaking lawyers with Dutch, Swedish & German legal assistance
Are you buying, selling or inheriting a property in Andalusia and looking for a specialised lawyer (solicitor)? C&D Solicitors in Torrox, Malaga is a no-nonsense law firm with English speaking lawyers that also provides Dutch, Swedish and German legal assistance. This not only means easy communication in your own language. We can also exactly explain the legal differences between Spain and your own country.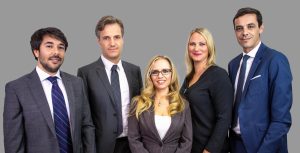 Specialized in buying, selling and inheriting property
Since 2006 C&D Solicitors is specialized in both Property Law and Inheritance Law, so we´d be happy to legally represent you in your purchase, sale or inheritance in Andalusia. Because of our middle-sized team we feel we can be quick and efficient without losing the personal approach towards our client. So, whether it concerns buying, selling or inheriting a Spanish house, apartment, new build promotion or rural property; the lawyers of C&D Solicitors will always provide you with clear and integral legal advice.
Most property transactions of our clients involve a lot of money. Therefore it´s very important that your lawyer is completely independent. He negotiates with the other party about the exact conditions of the transaction and defends only your best interests according to the Spanish law and actual market circumstances. Next to that, your licensed lawyer can arrange numerous additional services on your behalf in the buying, selling or inheriting process. This is made possible through a Power of Attorney signed at the notary.
Contact C&D Solicitors for a free offer within 24 hours
Interested in our full-service legal representation? C&D Solicitors is happy to provide you with a free offer within 24 hours (working days). We offer market-conform prices for our legal fees, third party costs and taxes. You´re also welcome in our office in Torrox, Malaga, as we´re always happy to meet our clients in person!
Click here for more information about the lawyers and legal assistants of OUR TEAM.