ENERGY CERTIFICATE AND IBI PROPERTY TAX REDUCTION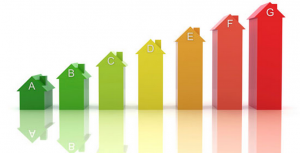 In September, the Government of Spain, through a legislative amendment, opened the door for city governments to be able to offer a discount (reduction) in Property Taxes (IBI) from 1 January 2016.
This legislative amendment introduces the possibility of offering a reduction of 20%, 16%, 12%, 8% or 4% of the IBI of a property if its energy performance certificate shows a rating of A, B, C, D, or E, respectively.
Now that the central government has allowed for this modification of the IBI, it will now be up to each city government to decide whether they want to apply this discount.
This is so because Property Taxes are of a local nature. City governments are responsible for their management, as long as collection of this tax is carried out pursuant to the Law on Local Treasuries, which is the one amended by the central government to allow for this IBI discount.
That said, if you own a home in Spain and you want to know whether you can save on property taxes, I advise you to do the following:
Ask your city government whether it plans to apply this IBI discount from 1 January 2016. If the answer is NO, this settles the matter.
If your city government says YES to the previous question, look at the energy performance certificate of your home to find out its rating.
If you have purchased a home in Spain within the last 2 years, be aware that this certificate will be part of your deed of sale.
If you do not have an energy performance certificate, you may be interested in ordering one, so you can know the energy rating of your home and find out whether you can get an IBI discount to pay less every year.
Regarding the energy performance certificate, most properties "fail", i.e. they have a very low rating. Without a doubt, it can be said that homes in Spain are not energy efficient.
If the rating in the energy performance certificate of your home is very low, do not panic since, unfortunately, this is normal. According to the information published by the idealista website at the beginning of this year, 95% of homes fail in energy efficiency.
In my opinion, this measure, introduced by the central government, is positive, as it is always good to "reward" homes that are better insulated and require lower energy use to be habitable. When they use less energy, they pollute less.
From a seller's point of view, this certificate is seen as yet another expense and another bureaucratic hindrance to sell a property. But, if the certificate is completed well, it provides very valuable information to buyers, as they will know the energy efficiency of the home before buying it and will be able to make improvements in this sense.
Regarding the energy performance certificate, it should be said that it must be available when a home is on sale or up for rental (leases longer than 4 months) so that, from a buyer's point of view, one can know the energy efficiency of a home from the moment one becomes interested in it.
Author: Gustavo Calero Monereo, C&D Solicitors (lawyers)
Torrox-Costa (Malaga/Costa del Sol/Andalucia)