HOMEOWNERS ACTING IN GOOD FAITH, MORE PROTECTION IN THE ADMINISTRATIVE FIELD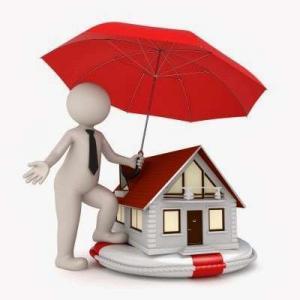 Last 24 June, the Senate approved an amendment that provides greater protection to third-party homeowners acting in good faith in administrative proceedings. This amendment was approved with the favourable votes of the main political groups and introduces a third paragraph in article 108 of Law 29/1998, of 13 July, which regulates contentious-administrative proceedings in Spain.
This new third paragraph provides that: "The Judge or Court, in the cases where, in addition to declaring the construction of a property to violate regulations, it issues a reasoned order to demolish the works and restore the physical reality altered, shall require, as a condition prior to demolition and unless a situation of imminent danger prevents it, the provision of sufficient guarantees to respond to payment of compensation due to third parties acting in good faith."
In other words, with this paragraph, it is guaranteed that the judge ordering the demolition of a building in administrative proceedings must ensure, prior to the demolition, that third parties acting in good faith that will be damaged by the demolition of their homes will receive compensation. This means that, what this new subsection regulates is that a home may not be demolished if the homeowner cannot be compensated in advance, as it is understood that the homeowner has no reason to suffer these damages when the party responsible for the unlawful act committed by building the home was someone else.
The approval of this new subsection equates the handling of the enforcement of judgments on buildings, which entail their demolition, in administrative and criminal proceedings since, as we explained in our article from March, the criminal code has also been amended in this sense.
The amendment in the administrative field, which gives greater protection to third parties acting in good faith, is even more logical, from a legal standpoint, than the one in the criminal field and, needless to say, represents the correction of a regulatory mistake that resulted in great injustice.
It should be noted that, in contentious-administrative proceedings, courts examine building licences granted by the City and which have been unlawfully granted due to being contrary to the plan of the municipality.
Before this amendment, when a judgment nullifying a licence of this type was handed down, usually, one of the consequences of this nullification was the obligation to demolish the works completed under the licence declared null, without compensating homeowners acting in good faith at the time of demolition in these proceedings. The only option for these homeowners was to start different judicial proceedings either against the City or against the seller of the property, which could take years to be solved and provided no certainty of recovering the investment made. We can thus prevent cases as regrettable as that of Mr and Mrs Prior.
We can affirm that, in judicial proceedings related to buildings, both in the administrative and criminal fields, thanks to these legislative amendments, homeowners who purchase or will purchase a property in good faith, not being responsible for any unlawful act, will enjoy greater protection of their assets and property rights.
Part of what we denounced and explained in an article published in 2013 has been addressed by these changes, even though there is still some way to go and more legislative changes are expected.
This legislative amendment, as the one introduced in the criminal code in March, has been made possible thanks to the work of several associations of people affected from many different areas in Spain, including: AUAN, AMA and SOHA. The continued and persistent work of these associations, their representatives and the lawyers involved have made it possible for all homeowners in Spain who are third parties acting in good faith to enjoy greater legal certainty.
Author: Gustavo Calero Monereo, C&D Solicitors, (Lawyers)
Torrox-Costa (Malaga/Costa del Sol/Andalucia)
Andalucía, demolition, english speaking solicitor, licence, solicitors, urban plan