INCREASE OF THE VAT AND OTHER TAX MEASURES REGARDING THE PROPERTY IN SPAIN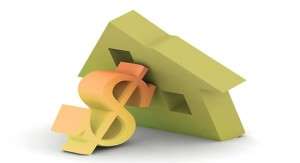 The Spanish Government, particularly Mr Cristobal Montoro, Chancellor of the Exchequer, has announced last Friday 13th of July that, from the 1st of January 2013, will apply a VAT of 10% (of the declared value of the property) to new build properties, with regard to the current 4%.
During the press conference after the Council of Ministers, the Chancellor has recalled that the application of the reduced VAT (4%) for the purchase of a property had an "expiry date", that the Government has stated today for the beginning of 2013.
Mr Montoro has also indicated that, according to the recommendation of the EU, from the 1st of January 2013, "the tax deduction on the purchase of a property in Spain will be abolished".
So, if you are thinking of purchasing a new property, it will definitely be crucial, from a financial and economic point of view, that you do it before the 31st of December 2012.  To see it more clearly, the difference in a direct taxation regarding a property valued at 200 000,00€ is 12 000,00€.
If you are planning to purchase a property here in Spain, do not hesitate to contact a professional lawyer for a deeper tax planning.
Author: Francisco Delgado Montilla, C&D Solicitors (lawyers)
Torrox-Costa (Malaga/Costa del Sol/Andalucia)
english speaking solicitor, new properties, real estate law, tax, taxes