Lawyer Fuengirola
Buying or selling and looking for a solicitor or lawyer in Fuengirola for your real estate transaction (buying, selling or inheriting) that speaks English, Swedish, Dutch or German? In that case feel free to contact C&D Solicitors for a competitive price offer for your legal investigation. Through a Power of Attorney signed at the notary we can arrange the whole process for you full-service, from A to Z, if you wish. This includes fiscal NIE numbers, bank accounts, contracts, title deeds, the legal investigation for the legality and potential debts on the property, mortgage loans, taxes, registrations and after-sales. We´ll make sure you´ll know exactly what you buy!
Buying, selling or inheriting in Fuengirola?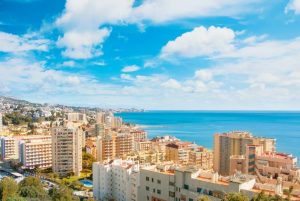 Fuengirola is a very popular town for Swedes, Finns and other Scandinavians. It's is actually so attractive to Swedes it contains the largest Swedish population outside of Sweden. The town is well situated only a 15-minutes' drive west of Malaga Airport. The town of Fuengirola offers close access to the Mediterranean as well as the mountains north of the city. Flats are very common in the city center and along the coastline. If you are looking for a house you will help you find one in uphill from the city centre, with spectacular views of the Mediterranean. Fuengirola and the close towns of Mijas, Benalmadena, Torremolinos, Marbella and Malaga (Costa del Sol) offer many facilities as great beaches, tourist attractions, hospitals, an international airport and of course, lots and lots of sun all year round.
Your lawyer facilitates all legal steps in your purchase or sale
Our lawyers at C&D Solicitors are well acquainted with the area and can help you to sell or buy property, both urban and rural. We have more than 10 years of extensive experience in legal advice to foreigners in the processes of buying and selling homes, both rural and urban, houses as well as apartments. Step by step our lawyers help you through the entire and often complex process, or help you in part if you so desire. We arrange power of attorney and assist with mortgages, loans and tax issues. We also handle inheritance, Spanish will and probate procedures.
English and Swedish guidance lawyer Fuengirola
Our customers are mainly from the United Kingdom, Sweden, Norway, Denmark, Finland, Netherlands and Belgium. C&D Solicitors´ lawyers and co-workers speak Spanish, English, Swedish, Dutch, and German. We are metropolitans by nature and embrace inclusive societies and advocate LBTQ rights. Do not hesitate to contact our lawyers if you´re buying or selling in Fuengirola! We will respond in less than 24 hours and our first appointment is always free.