Lawyer in Torremolinos
Lawyer in Torremolinos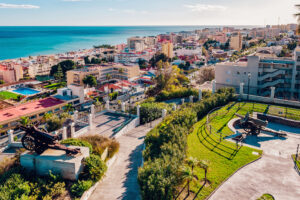 Looking for an English-speaking property lawyer in Torremolinos? Buying a house in Spain or Andalusia can be rather difficult because there is a lot of paperwork plus legal and administrative details for registering the house correctly in your name. It is even more difficult if you don't speak Spanish.
If you´re looking for a property to purchase in Torremolinos and need a lawyer to represent you, C&D Solicitors can guide you through the process. Our lawyers/solicitors have extensive experience in providing legal advice to foreigners for buying houses as well as apartments or new build promotions.
Buying a house, holiday home or apartment
Buying a house is a big decision that involves a lot of financial investment, responsibility and also certain risks. Most people who make this decision lack the legal knowledge to do it safely and well-preparedly. We fully understand how stressful buying a home can be and how important it is for you to feel safe and supported in making this decision. We are here to make this experience a positive one for you by providing you with an English-speaking lawyer, customizing the search according to your preferences and keeping you updated throughout the process.
Investing in versatile and sunny Torremolinos on the Costa del Sol
Torremolinos is a city with a large expatriate colony from many different countries. Apart from that, its proximity to Malaga and its airport makes it a very visited place by tourists and also by those who travel frequently. It is also known for its sympathy towards the LGBT and Bohemian communities. In the 50's, Torremolinos was a small fishing village that quickly became the first point of reference for sun & beach of the Costa del Sol and became especially popular in the 70's and 80's creating a cosmopolitan atmosphere.
Torremolinos is one of the preferred options to buy a house in the Malaga province, thanks to its proximity to Malaga city and connection with Andalusia. The town´s boundaries extend along a coastline of 7 km along the Costa del Sol. Known for the best beaches for relaxing and surfing.
Famous entertainment and nightlife Torremolinos
Also, Torremolinos offers a lot of entertainment, restaurants, bars, nightlife and clubs. For the daytime, there are several (family) attractions to enjoy as a Crocodile Parc, a Waterpark and a lovely Spanish horse-riding show. For visitors that can´t get enough of amusement parks; the border town of Benalmadena has about a dozen more of these for you to enjoy. These are all very good reasons for buying in Torremolinos and either enjoying these benefits yourself or renting out your property to tourists through a RTA rental license.
The lawyers and team of C&D Solicitors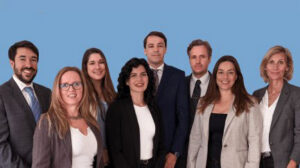 Buying a house in Torremolinos is not something you do every day. It is an impactful financial and legal decision in which you must consider many aspects. C&D Solicitors guides you through the process on a full-service base through on a Power of Attorney signed at the notary. Most of our clients aren´t present in Spain during the process so we arrange all necessary checks and steps from the reservation to the final balance after the after-sales works. Besides our legal investigation and all paperwork, this includes also all kinds of practical help as applying for your fiscal NIE numbers, opening a bank account, contacting architects and registries, transferring service contracts and direct debits, etc.
Our clients are mainly British, Dutch, Belgian, Swedish, Scandinavian, German, French, Irish, American and Canadian buyers. Therefore in our office we speak English, Dutch, Swedish, French and German. Next to house purchases we of course also guide house sales of Spanish properties in your own language.
Full-service property lawyer in Torremolinos for your property purchase
The lawyers of C&D Solicitors will provide you with all the information you need before deciding to buy that particular property by making sure that the property has no debts and is up-to-date with all its payments, title deeds duly executed, town hall documents transferred, taxes and costs to be paid are correct, plus the essential requirements (NIE application, etc.). We will also provide you with information on how to obtain a Spanish mortgage.
We will be assisting you in any purchase and sale or real estate translation to avoid surprises: Pre-existing debts linked to the property, IBI, expenses related to the community of owners, or any series of problems related to this type of business. You will have a specialized and experienced lawyer in the Torremolinos area to review all parts of your process for peace of mind.
Inheritance law in Torremolinos
Next to property law the English-speaking lawyers of C&D Solicitors are also specialists in Spanish inheritance law for resident and non-resident home-owners in Torremolinos. This concerns advice about signing a Spanish will as well as for the guidance of inheritance procedures and the signing of inheritance deeds.