LEGAL COUNSELING: "IF YOU BUY CHEAPLY, YOU PAY DEARLY"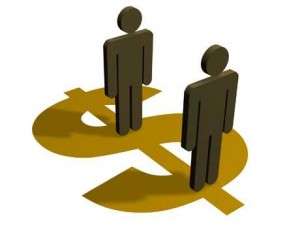 Some months ago, a foreign prospect client, who we have come to know as "Mr. X", came in our offices. He requested some information regarding sale procedures, legal work and our professional fees.
After the first free appointment, in all honesty he commented to us that he had contacted a professional offering a 40% cheaper fee than ours. However, he would be interested in contracting our services provided that we could offer him a discount.
At that moment, we considered which option to adopt; naturally, we wanted to win this client, but we also knew that the rural property, which he wanted to buy, required a quite complex searching process.
At the end, Mr. X was offered a "courtesy" discount in our fees, which was not close to the low price offered by the former professional. Finally, Mr. X decided to contract the other professional's cheaper services.
Regarding the current market and low circulation of clients, some solicitors offer great discounts to stand out from competitors and then win a client. Then, considering the aforesaid, why our legal firm did not offer a higher discount to win Mr. X as a client?
The answer is obvious; because such low fees proposed by Mr. X could not pay for the time of commitment for the searching process to buy the above mentioned property in a rural land and then providing full legal certainty to the client.
Within our professional environment of legal services, you may and shall be flexible and capable for adapting to win a client, considering the current situation of financial difficulties and increase of competitors in our sector. However, you should NEVER compete with lower fees, because if the fees for your services are reduced so much, then the quality of your services becomes also poorer.
Furthermore, if we are realistic, no professional may work with the same intensity neither commit the same time when their fees are so low, because production costs and ideal profits would require much more cases which may not be properly and professionally handled, and as a result, a poorer quality counseling service may be provided.
Later on, we knew that Mr. X hired an agent's services for the legal counseling instead of a solicitor's. We do not know how his case finished or whether he received a good counseling service. Similarly, if I do not feel physically well or fell pain, I would contact a doctor for a diagnosis and the prescription of a solution, instead of contacting a person who is not a doctor and claims to know a lot about medicine. As a qualified general practitioner, the doctor is better trained and has a legal responsibility. As a result, the patient-client receives more security and reliability, although he or she may pay more for these services.
In all honesty, an agent will never provide the same legal service as a solicitor will, because a solicitor has been exclusively trained by and for law. Solicitors' training is eminently juridical; this full time commitment and the responsibility of the practice of law—because of the rules and the professional ethics code and good practice; shall always result in a higher quality legal counseling and greater commitment to the client. But I do not go against agents, as I personally know some of them and I am aware of their worth. However, they are not solicitors.
In short, although we were really looking forward to winning Mr. X as a client, we could not afford to reduce our fees so much in order to avoid a poorer quality service. The fact of highlighting our professionalism and tailor-made customer service in our law firm implies a commitment of time and this commitment implies some costs that the client should pay.
Author: Gustavo Calero Monereo, C&D Solicitors (lawyers)
Torrox-Costa (Malaga/Costa del Sol/Andalucia)
discount, lawyer, legal advice, Málaga, prevention, solicitor