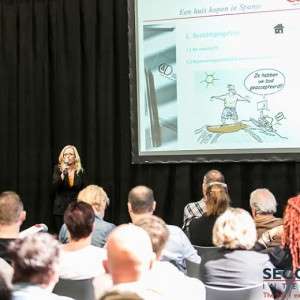 As we already informed you in our previous news letter, C&D has been present at the Dutch Second Home fair in Utrecht last month. Being the only Spanish law firm on the fair, our daily seminars about the Spanish purchase process turned out to be the best attended during these three days, which proves that Spain is still a very attractive country for the Dutch to invest in. Also more than half of all exhibitors (mainly real estate agencies and developers) were focussed on Spain, which according to the organisation already has been the case for many years now.
In our stand we were able to speak to a lot of people with serious plans on buying a property in Spain, in most cases on the Costa del Sol or even particularly the Axarquia. The main issue in our conversations was to explain the important role of the lawyer during the purchase of a property in Spain. This situation is different from the Netherlands as in this country the lawyer´s work is completely done by the notary. We also got a lot of questions regarding wills and tax issues, for example on the subject of renting out a new bought property.
Author: Gustavo Calero Monereo, C&D Solicitors (Lawyers) Torrox-Málaga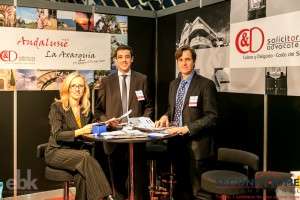 Our daily seminar we held in both Dutch and English and we explained the different phases of the buying process with the various legal documents there are to sign (reservation contract, private purchase contract and the title deeds). Besides of this we gave some background information on the official investigation of the lawyer, by which the future owner can make sure he´ll buy his property with all possible guarantees and free of any risks. (The extended Dutch text of our seminar you can find on the home).
Looking back we can say that this fair exceeded our expectations and has been really successful for us. Not only in the perspective of attracting new clients but also as a learning experience of presenting our company on the Dutch market. Despite of the good weather this Second Home edition in Utrecht attracted around 5.000 visitors.
Author: Francisco Delgado Montilla, C&D Solicitors (lawyers)
Torrox-Costa (Málaga/Costa del Sol/Andalucia)