CURB ON "FLOOR CLAUSES" IN MORTGAGE LOANS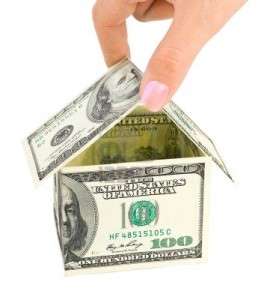 Lifetime Mortgage (reverse mortgage)
According to the report published by "Optima Mayores" Advisers, the demand of lifetime mortgages has increased to 17% (19,900 applications) until April in comparison to last year same four-month period.
This increase in the lifetime mortgage demand matches the senior citizens' growing needs to obtain an income and the better knowledge of this product in Spain, where it was first launched in 2004. Spanish Senior citizens' pensions are at 40% below the European average, what indicates their necessity to face their retirement financing with a peace of mind. Regarding British senior citizens, the Euro and Pound Sterling exchange rate fluctuation has also reduce their earnings.
What is a lifetime mortgage?
A lifetime mortgage is a financial product that consists of a loan for seniors aged 65 or older or dependents, secured against the home where they live. They retain ownership of their home until they die, when their inheritors shall repay the loan or sale the property.
The maximum loan to be granted is based on a percentage of the property appraisal value. Then, the homeowner may receive a regular fixed amount or a lump sum payment.
Who qualifies for a lifetime mortgage?
The following requirements shall be fulfilled to qualify for a lifetime mortgage:
–        The applicant or the selected beneficiaries shall be aged 65 or older; or otherwise, they shall be individuals with high to severe dependency levels.
–        The borrower shall receive the money from the loan in regular fixed amounts or a lump sum payment (incomes).
–        Only the creditor (banks or savings banks) is entitled to demand the repayment of the debt and the mortgage foreclosure when the borrower dies, or if provided in the agreement conditions—when the last of the borrower's beneficiaries die. The mortgaged property shall be valued and insured according to the Spanish legislation in force.
These are the official requirements to be protected by the Spanish legislation regulating this type of loans and to be entitled to the tax advantages established by this legislation.
Clients and banks may freely agree about lifetime mortgage transactions which include a varied set of terms and conditions; consequently, a professional advisor's counselling in this proceeding is a determining factor for the good end of the agreement to enjoy the best advantages and conditions available.
Spanish legislation regulating lifetime mortgages
In Spain, this type of mortgages are regulated by Law 41 of 7th of December 2007—Mortgage Market Reform legislation.  This Law provides that the lending institution is obliged to offer an independent advice to individuals, so that the consumers' rights are preserved and the economic and financial conditions suit their needs. This counselling and negotiation tasks are normally provided by specialised lawyers and companies offering this service to private customers.
If you are thinking about a mortgage which best suits your economic needs, take your time and ask for advice to specialised lawyers. They will ensure the best deal for you.
Author: Francisco Delgado Montilla, C&D Solicitors (lawyers)
Axarquia, euribor, hipoteca, intereses, mortgage, property registry