NEW URBAN SCENE IN LA AXARQUIA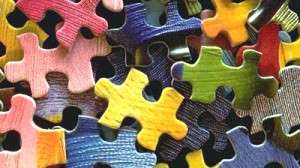 Due to the urban complexity that most of the municipalities of La Axarquía are immersed because of the Spanish local elections held in May, the changes in the local governments could mean changes in the way of managing each municipality and in the solutions that such local governments could propose in view of the complex urban development in this area.
We have to take into account that, nowadays, most of the municipalities are working in the production and approval of their new General Plans for Urban Zoning (PGOU) to adapt them to the Urban Zoning Code of La Axarquía (LOUA) and to the Plan for Town Planning in La Axarquía (POT), and so as to offer a final solution to all those housing developments built upon non-urban areas as well as to the thousands of isolated buildings within each municipality.
Apart from the several actions carried out by the town halls, it is worth mentioning the announcement made by the Junta de Andalucía about the approval of a Decree to legalize the large number of houses in La Axarquía. Besides, the Junta de Andalucía has made an inventory about houses built upon non-urban areas and which is being sent to each of the town halls so that they could know the situation of all those mentioned houses.
The PGOU is the main instrument in the planning of each municipality and it provides the characteristics and nature of the area that comprises such municipal district. So, it is very important that those owners with properties built upon non-urban areas, whether it is an isolated house or a house within a development, appear before the municipal offices as soon as possible, preferably with a specialized lawyer, in order to study the situation of the houses and the possibilities of legalizing them or declaring them houses out of regulation.
It is worth mentioning all those housing developments partly or totally built upon non-urban areas, but with different situations in their basic infrastructures (lighting, roads, sewer systems, water, etc). In those cases, it is necessary that each Community of Owners or, if it is not established, one of their representatives, enquires in the town hall about the situation of the housing development and its possible inclusion in the new PGOU.
If we take into account that it seems that possible mid-term solutions and measures may arrive, it is important that owners ask and take part in such "regularization" process that will be born within each town hall, so as their property or housing development could be part of this new plan, or in order to find a solution for each conflict or situation.
Obviously, regularizing each house will have a charge for the owners, depending on their situation, but we think it is a "minor wrong" if this situation of legal insecurity upon many rustic properties comes to an end.
Nowadays, our legal firm, which represents some clients that have houses or are part of a housing development built upon non-urban areas, has already started to deal with several town halls about the situation and regularization proposals of their properties. It is important that the owners are the ones who look for solutions with the town halls.
Author: Gustavo Calero Monereo, C&D Solicitors (lawyers)
Axarquia, demolition, developer, licence, property, rustic, undeveloped land, urban plan