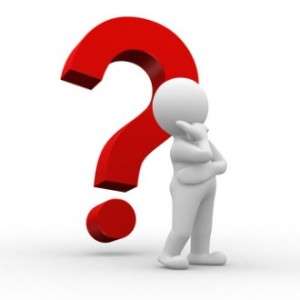 The cadastre is a compulsory administrative register which depends on the Ministry of Finance. It keeps the description of rural and urban properties as well as properties with special features. This register has nothing to do with the Land Register, where registrations are voluntary and legally prevails over the Cadastre.
Cadastral registration by property owners is compulsory, as provided by Article 11 of Spanish cadastral law Ley del Catastro Inmobiliario; that is, title holders to the properties shall declare before the Cadastre Office any variation or modification as for example: conveyance, new constructions, land partitions and additions and any other necessary information so that cadastral descriptions of properties are in accordance with the facts.
Consequently, owners' obligation to adapting the physical reality of the property to the cadastral facts is clear.
Articles 70 and 71 of the Spanish law Ley del Catastro set out the rules on infringements and penalties, so that "failing to submit declarations, submit them after deadlines or submitting false, incomplete or incorrect declarations" may be considered an infringement punishable by a fine from 60 to 6,000 Euros. To date, we have no evidence that the Cadastral Register is penalizing owners for failing to submit the necessary declarations, although these are not submitted.
The problem that we have noted is that the Cadastral Government Office in Malaga refuses to accept modifications on properties built on non-developable lands and requested by owners or their legal representatives, despite it is deemed that the documents legally required has been submitted for these proceedings. We reiterate that the Cadastre is a compulsory register and as a result it is important to be taken into account.
As far as we understand, the Cadastre systematically refuses some variations and modification on non-developable lands; consequently, it is requested additional documentation which we consider to be unnecessary and should not be demanded according to Spanish law. In view of this situation, which we understand that is not applicable to law, our law firm has filed complaint actions against different administrative proceedings, which are pending to be resolved by the Economic Administrative Court of Malaga.
If owners are obliged to declare their property modifications or variations before the Cadastral Register Office and their legal documents are provided, what is their responsibility if the Cadastre denies their request or asks for further documentation that owners do not have?
From our point of view, the fact of requesting the cadastral variation or modification providing the necessary documentation should exempt owners from any infringement imposed by the Cadastral Register, since they did their best to adapt the physical reality of their property to the cadastral facts.
On the other hand, the Minister of Finance approved last year the cadastral regularization procedure 2013-2016, by which the Real Estate Cadastre intents to incorporate ex-officio urban and rural properties with constructions, as well as any variations of their features, so that these properties are recorded in the Cadastral Register and the Spanish property tax IBI may be collected.
In Malaga, just a few municipalities has acceded to this procedure, by which owners are requested the payment of a 60 Euros fee to carry out this regularization, although it is probable that other municipalities also accede to this procedure in the following years.
To sum up, and despite the existing difficulties to register in the Cadastre some modifications or variations, we advise owners to check if their property is correctly registered in the Cadastre, so that they may request before this register office the necessary modifications and variations to adapt the physical reality of their property to the cadastral facts. As a result of this action, they will avert potential problems.
Author: Gustavo Calero Monereo, C&D Solicitors (Torrox-Málaga)