HOW TO AVOID TAX PENALTY FOR NON-RESIDENTS OWNING A SPANISH PROPERTY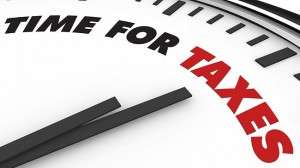 Recently, some of our clients have received notifications at our law firm from the Spanish Tax Office demanding the submission of a copy of their Spanish Income Tax return for fiscal Residents or their Income Tax Return for Non Residents with properties in Spain, which are compulsory to be filed in these cases and considering that Spanish Tax Authorities know they own or have owned a property in Spain.  Warning that failure to do it will be fined or will give them a penalty. This issue was formerly considered in a previous article published on our website.

These notifications are referred further back in time, that is, Tax Authorities request the submission of the aforementioned returns, whether they are fiscal residents or non-residents in Spain, for these years in which they have been owners of these properties. For example, we are recently dealing with a case in September in which Spanish Tax Authorities are demanding the last and enforceable Income Tax returns for Non Residents—Spanish IRNR— for the years ending 2008, 2009, 2010 and 2011.
By means of these notifications, a tax management procedure is initiated aimed at controlling the submission of tax returns, self-assessments and data communications which are compulsory by law. By means of this procedure, Tax Authorities try to carry out the regularisation steps corresponding to these cases where taxpayers have failed to meet their tax liabilities, because they have not submitted their Income Tax returns for fiscal Residents (Spanish IRPF) or Income Tax returns for Non fiscal Residents (Spanish IRNR). You can get access to further information in English from Tax Authorities about these and others tax obligations for non residents at the Agencia Tributaria website.
It is also worth mentioning that the reception of these notifications, when they are duly served, suspends the limitation period in which Tax Authorities are entitled to recover what is claimed and for the periods referred in the notifications. In addition, they also suspends the limitation period to impose tax penalties resulting from the regularisation procedures applied to cases which are not subject to law. The aforementioned notification and subsequent settlement are accompanied by a tax penalty.
On a recent visit to the tax office in Velez-Malaga, the official in charge of these matters confirmed us that it has been sent more than a thousand of such requirements during this month and last August, only for some locations in the region of the Axarquia.
Against this background, if you find yourself in this situation—you are a Non Resident in Spain owning a property in Spain, whether you have received this type of notification from the Spanish Tax Authorities or not, you may receive it in the near future. Thus, C&D Solicitors recommend you to normalise your situation as soon as possible by submitting every Income Tax returns for Non Residents for the last 4 years in which you have owned a property in Spain. This may prevent you at lease from paying the financial penalty which accompanies the aforementioned notifications.
Author: Francisco Delgado Montilla, C&D Solicitors (lawyers)
Torrox-Costa (Malaga/Costa del Sol/Andalucia)
IRNR, lawyers, non-residents, penalty, spanish property, tax law, taxes