RECENT CONTROVERSIAL DEMOLITION OF TWO PROPERTIES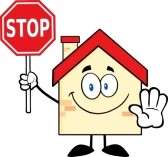 Last Monday October 14th, the Regional Andalusia Government Junta de Andalucia carried out the demolition of two houses which  were built without construction permit on non-developable land in the rural area of Las Terreras, in the municipality of Las Canteras, Almeria.
In this case, the developer did not have construction permits to build both properties. This is a different situation from that explained in our blog post in March, but there are also involved third parties in good faith, who bought the aforementioned properties to the developer/seller. The demolition of these properties means the infringement of a fundamental property right according to the interpretation of the European Court of Human Rights (ECHR), which has demanded that:
–          People affected by court or administrative proceedings which may imply the loss of their assets shall have the effective and real opportunity to defend their situation.
–          Property loss due to general interest—for example, the compliance of planning legality over ownership of assets—shall be previously compensated to the owner.
Therefore, upon consideration of this European case law, it is not sufficient that in these two cases the judgment has assessed civil liability and the seller-developer is sentenced to compensate owners who bought these properties, but this compensation should be made effective prior to demolitions to avoid the risk that the seller fails to pay or is not able to pay and, as a result of this, third parties in good faith are not compensated. It should be noted that subsidiary liability of public administrations is not observed, as no construction permit was granted.
In order to guarantee the payment of compensations, appropriate actions should be taken prior to execute demolitions in the same proceedings for the enforcement of judgments. If this were possible, this situation should be determined as a reason to stop the judgment enforcement until compensations are paid to the affected owners. Obviously, each case should be analysed in order to determine whether the owner knew about the absence of construction permits and even though he was aware of the risk involved, he bought the property. In these cases, protection for these owners should be different.
Regarding certain information compiled by different means, there is a chronological perspective to be pointed out in respect of these two demolitions, which reveal the inefficiency of inspection and penalty procedures in regards of town-planning regulations, as well as the belligerent approach of public administrations participating:
–          In 2004, the Andalusian Regional Government initiated a proceeding against the developer and he was fined because of the earthmovings in this area. Then, he was obliged to restore it to its original state. Obviously, the developer failed to comply with this order to restore it to its former state. In addition, the Town Council or Andalusia Regional Government should have acted in this moment, as well as they have done now, when carrying out the demolitions.
–          In 2007, the Andalusia Regional Government officially ordered to the Town Council the demolition of the properties, as they have been built on non-developable land without construction permits. From 2004 to 2007, 3 years have elapsed. During this period of time the 4 properties were built and no competent public administrations did paralyze the works before they were completed. As a result of this, the completed houses were entered into legal transactions and then new owners arised. Why were construction works not paralyzed within these years?
–          Once that the 4 properties were completed, the Town Council authorized water and electricity supply for them; this illegal authorization granted by the Town Council implied that these homes were appropriate to be occupied, as these supplies were essential for their sales.
–          In 2012, The Andalusia Regional Government seemed to request the Town Council to execute the demolitions.
–          In October 2013, the demolition of two properties was carried out by the Andalusia Regional Government, because the Town Council did not do so. The other two properties are also pending to be demolished.
Nine years have elapsed since the construction activities without permits are known until their demolitions were indeed executed. During this period of time, third parties in good faith have appeared and been affected by this situation. Have public administrations really done their utmost? Could have they acted earlier and with greater accuracy since 2004?
It would be a rather difficult task to think that the Andalusia Regional Government and Town Councils are not liable for a large number of homes built without permits on non-developable land in Andalusia—liability becomes obvious for those properties built with construction permits—since they had aerial images of each area, cadastral information and documents from the Payments Offices for transfer tax collection, which may have allowed them to protect non-developable land and enforce Andalusia town planning Act (LOUA). But they did not want to do so. Accordingly, as town planning duties have not been complied in respect of inspection and penalty procedures, the liability of Andalusia Regional Government and Town Council is joint and shared.
It is also worth mentioning the existence of certain arbitrariness on the part of public administrations when judgments were enforced, since older proceedings are still pending to be enforced and no actions are being taken on them.
Foreign residential tourism is a key factor for local economies in many areas; different national newspapers have been looked up and all of them echoed the new demolitions, which is a very harmful publicizing. They stressed the absence of economic compensations before demolitions were carried out, rather than demolitions itself.
It is not a question of implementing a general amnesty for all irregular acts executed on non-developable land without permits, since this may lead to a negative message for people who meet regulations. However, the fundamental property right should not be further infringed in conformance with the European Court of Human Rights (ECHR) case law and property right should be protected in Spain as a fundamental right. In addition a legal  system which protects third parties in good faith should be provided in order to ensure legal certainty; inspection and penalty procedures should be carried out and should not go on forever due to the lack of interest of public administrations, so that their effectiveness may paralyze these type of constructions before they are entered into legal transactions; common sense and realism should be imposed and Regional Governments should be consistent with what has been accepted in these years, due to their failure to act or interminable penalty and enforcement procedures.
It seems understandable that town-planning legality will be now strictly enforced and hopefully it will be watched over. However, solutions should be provided from a logic and legal perspective for all previous cases.
Author: Gustavo Calero Monereo, C&D Solicitors (lawyers)
Torrox-Costa (Malaga/Costa del Sol/Andalucia)
Andalucía, demolition, developer, english speaking solicitor, illegal, legal advice, licence, property, risks, Spain, undeveloped land