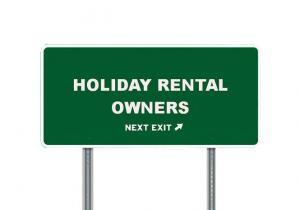 New information on the DAFO certificate: in June 2017, we posted an extensive article on the legal situation and the legalisation of homes in non-urban land in Andalusia –DAFO / AFO–, outlining our opinion about positive and negative aspects of this legal precept. Almost a year and a half after this article, we would like to use this post to provide new information to owners and buyers of homes on non-urban land.
This information, which we believe may be useful, does not represent a fundamental change from what has already been stated, as there have been no legislative changes to the DAFO during this year and a half. This information, however, is based on our experience with different Councils in the province of Malaga and the approach they have been using for DAFO, as well as the questions we have seen among our clients.
Are Councils required to issue a DAFO/AFO?
Nowadays, we have found that a growing number of Councils, whenever there is any notification relating to a rural home, automatically open a file and start proceedings to start the DAFO process. This could be for example for the notification of:
Sale of a home
RTA (VTAR / Vivienda Rural) rental registration
Opening License Casa Rural / B&B
Registration of a property in the Land Registry
Applying for an urban certificate (for example for a purchase)
Change of account holder of the water supply
In other words, a growing number of Councils have been taking advantage of any information or request related to a property located on non-urban land to demand owners to start the DAFO process and legalise the rural homes built in the municipality. That said, if you wish to rent your property seasonally and you intend to register your home in the RTA -Andalusian Tourism Registry-, or you would like to register a pool or storage in the Property Registry, we recommend that you first analyse whether your home could obtain a DAFO.
As we have explained on many occasions, the DAFO is a procedure created to regularise homes on non-urban land that have been built illegally –most of them–, over which legal liability can no longer be claimed due to the passage of time. When the Council issues the first notification, it does not really require the owner directly to start the DAFO process. This first notification is about "telling" the owner to submit evidence whether the home complies with the legal requirements to be eligible for DAFO. This means that, if it does not comply with these, it is very likely that this is because there is some illegal situation in the building. This issue may still be subject to penalties from the Council and, in this case, the Council must open a sanctioning procedure against this unlawful situation, with the legal consequences you can imagine.
It is for these reasons that it is very important that, before you do anything or apply for anything at the Council that may entail the opening of a file against the property, you confirm that the home is eligible for DAFO and whether there is any building or work that may give rise to penalty proceedings. In this case, it is best to do nothing until enough time has passed. This in normal countryside is 6 years. Likewise, if you are thinking of buying a rural property, you must know that, when the Public Deed of Sale is executed and submitted to the Property Registry, the Council will receive a notification of this transfer and may later require you to legalise the home through a DAFO process.
Can I carry out internal refurbishments and renewal works through DAFO?
In accordance with Decree 2/2012, which governs DAFO, in this type of buildings "… only repair and preservation works required by the strict maintenance of the safety, habitability and sanitation of the building may be authorised". Having said this, it is obvious that the works that may be carried out in properties of this type are limited and must be very clearly justified, always thinking about preservation and maintenance and never on improvements or additions, as renewal works as such are not possible. Since all rules are subject to interpretation, it is possible for some Councils to authorise certain types of refurbishment works that others do not. For this reason it is best to inquire at the Council to see if you could get planning permission before the work begins.
However, having said this, the desired internal refurbishments must always be justified from a point of view of habitability and necessity in terms of health and safety in the building, such as:
the opening of windows,
replacement of the roof,
replacement of floors,
substitution of sanitation equipment,
extension of the surface of a room that may be considered too small (without increasing building surface), etc.
The important thing is to evidence the need to carry out such works. Most likely, for the council to issue planning permission, it will be necessary to have completed or applied for the DAFO. Along with the technical project from an architect for the DAFO, the need to carry out such works should be justified due to the safety, habitability or sanitation of the home, applying for the corresponding licence. It will be very difficult to obtain permission without having completed the DAFO process.
If the home you intend to purchase already has a DAFO certificate, it is possible to apply for planning permission for the refurbishment works mentioned above but it is necessary to take into account the date the DAFO was obtained. It would not be very logical to apply for permission to refurbish a home for which the DAFO was approved only a few months prior, as the DAFO is supposed to certify that the home was in perfect conditions of habitability, without problems in terms of its safety or sanitation. Needless to say, if there has actually been some sort of unforeseen breakdown or accident in the property, permission may be requested for such repairs.
Can properties with a DAFO/AFO be mortgaged?
This question arises because a Spanish Royal Decree from 2009, regulating the mortgage market, contains an article that specifies that properties not meeting the legal requirements may not be mortgaged. Despite the existence of this rule, we must state that rural properties or homes on non-urban land have been, are and will continue to be able to obtain mortgages. There may be some banking institutions that do not provide mortgages for rural properties but there are many that do, which is logical as, in most cases, these properties are consolidated and are not subject to penalties, for which reason there is legal certainty over these.
We have submitted a query/test to one of the largest appraisers on the national market for mortgage valuations. In our query, we sent the land registry information – nota simple – of a rustic property with a DAFO certificate registered in the Property Registry and the response from the appraiser was unequivocal: homes with a DAFO are being appraised on the mortgage market. It should be taken into account that the appraisal value of a property for mortgages issues on non-urban land –a rural property– may be 20% to 40% lower than the purchase price, as the mortgage is given over the valuation price of the property. Nevertheless, a mortgage can be secured for these.
Can I have a RTA / VTAR rental licence for my rural property?
It is possible to rent and register a home on non-urban land in the Andalusian Tourism Registry -RTA- for short-term rentals (less than 2 months). This home would usually be registered as a tourist home for rural accommodation -VTAR-. As clarification, it should be said that it is possible to register rural accommodation or B&B as a country lodge or "casa rural" but this is designed for owners who are engaging in economic activities and operating such rental as a business, with at least one of them being required to register before the Treasury, pay VAT and register for Social Security.
The registration of a rural property in the RTA is subject to two approaches, depending on whether we talk to the Regional Government of Andalusia or the Council.
a. Regional Government of Andalusia
A few days ago, we had a talk with an inspector of the Regional Government in Malaga, who is in charge of inspecting homes of this type. Among other things, he told us that the Licence for First Occupation –Licencia de Primera Ocupación or LPO– is necessary to register homes on non-urban land in the RTA. As some people know, very few rural homes have an LPO. However, it is possible to obtain "legalisation" through the DAFO. The Inspectorate of Malaga have told us that a DAFO certificate would not be deemed to replace the Licence for Initial Occupation. In my legal opinion, I think that the Inspectorate are wrong and I clearly deem it arguable that, in the absence of a Licence for First Occupation, if a property has a DAFO certificate, this document should be accepted. Among other things, the DAFO certificate is the council recognition of the habitability of the property on non-urban land. In fact, Councils interpret this as a licence for the occupation of the property.
b. Councils
The Regional Government of Andalusia will notify the Town Hall when a home is registered in the RTA and this will lead some Councils to automatically call upon the owner to legalise the home through DAFO. It is also possible that a Council form will need to be completed before the home can be rented. Ultimately, at the municipal level, it is necessary to notify that you intend to rent your home and, if you lack an LPO, you will probably have to obtain a DAFO so that you can get this document, which recognises the habitability and occupation of the dwelling.
What should I do if I want to buy a rural home?
You can select the one you like best, without fears or concerns. Take the time you need and, once you have made a choice, you can start the buying process and negotiation. At the start of the process, do not hesitate to hire a lawyer specialising on this matter, who is familiar with this aspect of the law. As we have stated on many occasions, the cost of a lawyer is very small in comparison to all the money you will spend to buy a property in Spain. Saving money by failing to hire a lawyer during the process to buy your home in Spain may be one of the biggest mistakes you ever make. I know you may think what I want to do is to sell you my services –and this is true, this is why I work. But if you think about it carefully, you will understand the importance of having sound legal advice while buying a property in a country different from yours.
Author: Gustavo Calero Monereo, lawyer at C&D Solicitors Torrox (Málaga, Andalusia)