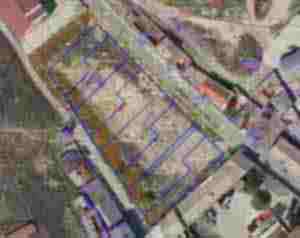 On 6 August 2016, the amendment of article 183.3 of the Urban Planning Law of Andalusia (LOUA) came into force.
The main objective of this amendment was to introduce a statute of limitations for subdivisions in non-developable land that contain buildings. Since 2003, the Administration was able initiate the administrative proceedings for the grouping of these plots divided illegally at any time, which entailed an order to demolish anything built illegally on such lands. There was no time limit, i.e. the legal responsibility never expired.
What this amendment has done is introduce a statute of limitations of six years for such subdivisions, provided that they contain buildings over six years old. This statute of limitations introduced for buildings constructed in non-developable land, results in the legal responsibility expiring after six years without the administration initiating proceedings against such subdivision.
It should be made clear that subdividing rural land means the segregation or division of a plot of land into several more plots, usually for the purpose of selling these plots independently and building there. These subdivisions are illegal unless they comply with the smallest unit for crops, which, in dry lands, is usually between 20,000 and 25,000 square metres. The general idea is to limit plots in rural land from being divided to form new independent properties as much as possible.
This is not a minor issue as, both before and after the passage of the LOUA in 2003, thousands of illegal subdivisions of rural land that did not comply with the smallest unit for crops took place in Andalusia. This situation was widespread until 2009, when the economic crisis put an end to frantic speculation in the property market.
The existence of thousands of such subdivisions led to the sale of many properties originating from illegal subdivisions, which were then transferred to other buyers, whom were also transferred the legal "problem" represented by the possibility of the Administration initiating procedures against them.
This was a situation that created a high level of legal uncertainty, as the offence of dividing such land illegally never expired. The sale of these plots led to the appearance of third parties acting in good faith.
In practice, the Administration in general and City Councils in particular did not have –and do not have– any interesting in pursuing proceedings against these subdivisions to re-establish legality in urban planning. In fact, the enforcement of the resolutions of these proceedings, by grouping all segregated plots into a single property in the Land Registry and in the cadastre, with the demolition of anything built illegally on such plots, seems a complicated task, not to say an impossible one.
In addition to this, the fact that there was no statute of limitations caused a situation of comparative tort, as the offence of having built on non-developable land, on a plot that did not come from a subdivision, would expire after six years. However, if the building was located on a plot divided illegally, the building could be "attacked" with no temporal limit as the offence of subdivision did not expire, i.e. despite the building being over six years old.
I think this amendment is sensible, as it equalises the statute of limitations for plots with buildings and that of buildings constructed on non-developable land. This will lead to greater legal certainty, with the ability to determine the legal regime applicable to these properties clearly.
The logical consequence of this amendment is that buildings that are over six years old and that are built on land subdivided illegally will able to apply for the Assimilated-Outside-of-Planning Procedure (DAFO).
This procedure does not entail the legalisation of the building as the situation of illegality is always maintained but it can lead to greater legal certainty, as the City Council will certify the situation of the property on which legal liability has expired, without the possibility of being "attacked" again by the Administration itself, provided that, of course, no new buildings, renovations or improvements are made on said building.
This recognition, in addition to being a relatively significant financial outlay for the owner, will also entail the certification of a series of limitations for buildings on rural land, despite the fact that, with or without DAFO status, these limitations still exist. It will be up to each owner or new buyer to decide whether he or she is interested in requesting that recognition for the property in question, without forgetting that the City Council can require the owner to initiate it ex officio.
Author: Gustavo Calero Monereo, C&D Solicitors, Malaga, Andalusia