MALAGA, AXARQUÍA AND URBAN PROBLEMS.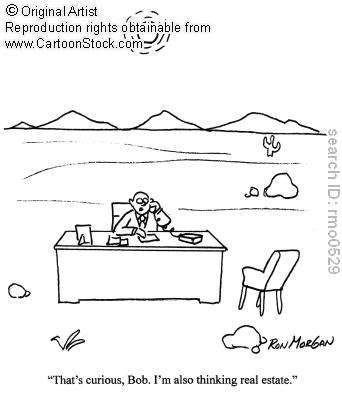 I recently read an article in Diario Sur talking about Alcaucín Town Hall. It is still bogged down with the properties built in non building lands.
Consequences arisen from the urban corruption existing in Alcaucin (Malaga) since 2009, has resulted in a lack of legal security for part of the owners and people who are interested in investing in a property around this area of Malaga, provoking, as main conclusion, an important loss on the buying and selling property market, and a horrible publicity abroad of our local institutions and our legal system as well, for a non response in view of the abuse competence of some Town Halls in urban matters and, in the permission of the Andalusian Government, who has looked the other way for many years while the many urban irregularities happened; of course cashing up thanks to taxes and prices for the usufruct and enjoyment of the properties and for asset transfers.
Some of the professionals that work in this area, we wonder why so many legal proceedings are opened where the owners turn out accused. Most of them are not responsible of this illegal urban activity, but they can be seriously affected.
From a legal point of view, most of these procedures would end into nothing because of the prescription of many of the charged urbanizing crimes and because of the possibility of regularization of buildings, as it has been stated by the doctrine. Passing of time in the resolution of these judiciary procedures only provokes an overextension of this chaotic situation.
I do agree in the fact that town halls should be meticulous in the fulfilment of urban rules and that the Andalusian Government must closely watch private as well as local building activities. However, I do not quite understand that there should be a series of judicial procedures opened against illegal urban licenses that have enjoyed a tacit acknowledgement for years due to lack of control; specially, when these acts have been carried out in such an evident way and for such a long period of time.
The intervention line that is being carried upon the misuses of non-urban ground, not only arrives late but it does not solve the problem, thus causing the situation to worsen by overextending the resolution to the problem within the eternal judiciary channels. In many of these procedures the solution will not only be the least adequate but it may not even be possible to re-establish the original status to the illegally urbanised ground, which would be the desired thing to be done in this last instance. All this without taking into account the patrimonial responsibility that this will mean to the city council already in great debt and what's more, the nullity of the illegal local licenses as well as the prejudices that may arise among those property owners who were counting on the city council to achieve a building permission.
In such a time of chaotic urbanism and autonomic and local irresponsibility associated to periods of growth, it would have been logic to establish a strict action line to be followed from now on, being categorical to all the illegal behaviour and conduct, reaching a consensus on the different competent institutions with logic and coherence by the assumption of responsibility over these illegal acts from those truly responsible. There are always solutions and technical means to be applied if both parts are implied in it.
We finally hope that coherence finally imposes itself. However, if this long period of uncertainty were here to stay, the image of the real estate would be irreparably damaged and the efficacy of the public and professional institutions in question. It will be difficult to overcome this situation because of this feeling of judicial insecurity and chaos in the criteria due to the arbitrary decisions that weaken us all.
Author: Gustavo Calero Monereo, C&D Solicitors (lawyers)
Torrox-Costa (Malaga/Costa del Sol/Andalucia)
Axarquia, boundaries, rustic plot, solicitors, Torrox, urban plan