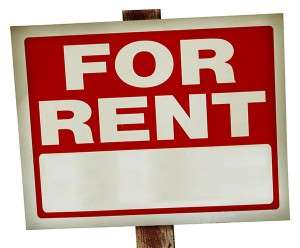 On the 5th of June 2013, Spanish Law 4/2013 dated 4th of June was published in the Spanish Official Gazette B.O.E. This recent Law states the procedures to relax and promote the rental housing market. By means of this Law, the Spanish Government tries to regulate summer holiday rentals, which are not controlled by the Spanish Tax Administration Office.
These regulations aim at two basic objectives: on the one hand, to change people's habit in respect of meeting their housing needs—up to now, people were inclined to purchase their usual home and obtain a mortgage. Now, it is a question to be more inclined to live in a rental home. And on the other hand, these regulations aim at combating underground economy of summer holiday rentals.
Nevertheless, these regulations leave summer holiday rentals without legal protection, because they provide that "rentals intended for non-residential use" are not regulated by the Urban Rental Law (Spanish acronym LAU), but by the regulations of Regional Governments according to their own criteria.
Particularly, Andalusian legislation on this respect is very strict and tough if compared with other Spanish regions. For example, owners with less than three rental properties in the same building or residential complex are not included within Andalusian regulations. As a result of that conditioning, a high percentage of owners are prevented from renting their second homes. This is aimed at combating "encroachment" upon the tourist professional field and unfair competition for traditional tour operators.
Alternatively, the new Law imposes strict and controlling measures for this type of summer rentals—the Spanish Tax Administration Office obliges electric companies to submit annually a report including household consumption. This is intended to gather the necessary data to detect those housing rentals that are not declared.
The new Law literally provides the following: "… it is not included within the scope of this law: … the temporary assignment for use of the entire furnished and equipped home to be immediately occupied, marketed and promoted through tourist offer channels for economic purposes, when this property is subject to a specific regime as a result of its sectorial regulations.    
Upon consideration of this statement, these regulations may be discussed and interpreted in respect of renting a home for holidays from a private landlord. We consider that this rental is possible, but it is necessary to tell the difference between two types of scenarios: on the one hand, the rental per days with a tourist purpose; and on the other hand, the seasonal rental.
In the former case, it implies a regular commercial use of the rental by a professional, offering other additional services apart from the accommodation. In fact, this kind of tourist apartment rentals was also excluded from Spanish Urban Rental Law (LAU) up to now. They were regulated by the legislation of the competent public bodies.
In the later scenario, we are not dealing with a tourist business activity, but a temporary assignment without additional obligation. Accordingly, this new Law does not seem to affect people under these conditions. In case it does, it may certainly imply a clear restriction of owners' rights. They may be able to rent their homes per season, whether for a long term or a short term, including per days. In addition, these housing rentals are regulated under the protection of Spanish Urban Rental Law of 1994 (LAU).
Author: Francisco Delgado Montilla, C&D Solicitors (lawyers)
Torrox-Costa (Malaga/Costa del Sol/Andalucia)