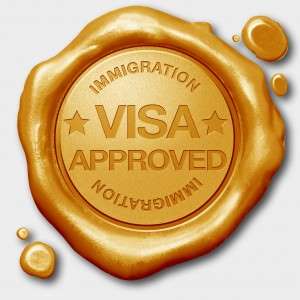 During our stay at the Second Home fair in Utrecht this March we received several questions about the new Spanish ´Golden Visa´ (or ´Investor Visa´) from professionals with wealthy clients in China and Africa. With the rapidly growing middle and upper-class in these new economies, these questions are rather interesting for us as a law firm specialized in property law / conveyance.
With this new investor visa law the Spanish government tries to attract foreign investors in order to stimulate the national economy, to give an impulse to the real estate market and to create more jobs. Politicians up to now are rather enthusiastic, as up to the 14th of April already 661 Golden Visa were granted to investors from China, Singapore, Japan, the United States, South America, the Middle East and Russia. With this article we´d like to inform you about the details of this Spanish law that became active on the 27th of September 2013.
Non-European residents can apply for the Golden Visa under several conditions. The 'cheapest way' for them is to buy a Spanish property with a purchase price of over € 500.000. But there are more options for the lucky few that can financially afford to immigrate to Spain. Investing in Spanish companies with shares of € 1.000.000, or having a Spanish bank deposit in Spanish financial entities of the same amount of money, will also do.
There is another option for obtaining a Golden Visa, which is buying Spanish bonds / public debt titles with a worth of € 2.000.000 or more (minimal duration 5 years). In addition, it´s also possible to obtain the Golden Visa by starting a business activity in Spain with a significant worth to the national economy, such as job creation, socioeconomic improvement or scientific/technology innovation. Of course, this officially needs to be approved by the Spanish administration (Economical and Commercial Office). The last option concerns high qualified professionals or transactions within the same company (issued by the Big Companies and Strategic Group Unit).  The condition, of course, is that these professionals can´t be found on the Spanish employee market.
The rights of the residence permit apply to the permit holder and his spouse, children up to 18 years and also -due to health reasons- dependent parents or children over 18 years.
The Golden Via is granted for one year (a normal tourist's visa only lasts for 90 days) and is renewable for two years, after which another two more years can follow (as long as the investment maintains). After these 5 years you would be entitled to apply for a long-term residency, but this permit will not be granted automatically. The requirement here for is that the applier has lived in Spain legally and effectively for five years, which means that within these 5 years he hasn´t lived abroad for more than 6 months consecutively and for not more than 10 months in total.
Of course, along with the permission comes a set of demands, of which the following are the most important. The person may not have stayed illegally in Spain before, can´t have a criminal record in Spain (o due to the Spanish legal system in the last 5 years) and he needs to have sufficient economic recourses for his (and his family´s) stay in Spain. It´s not obligated to have a tax residency within Spain, though, which makes the Golden Visa even more attractive for foreign investors.
Author: Francisco Delgado Montilla, C&D Solicitors (lawyers)
Torrox-Costa (Malaga/Costa del Sol/Andalucia)