FUTURE REFORM IN ANDALUSIA FOR THE OWNERS OF HOMES CONSTRUCTED ON NON-DEVELOPABLE LAND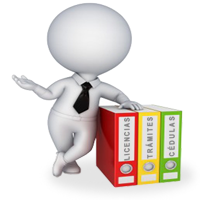 Three weeks ago the Junta de Andalucia (Andalusian Regional Government) announced a reform of the Urban Development Law for Andalusia (LOUA) which aims to provide further legal security for owners of homes that are built on non-developable land (rustic land).
With the current LOUA regulations, for those buildings constructed on rustic land in Andalusia and which are within a zoning plot, the prescription period of six years that the administration has to "attack" these constructions on rustic land does not apply. In other words, no time limit is established, therefore the government leaves open the possibility to begin administrative procedures against said plot and the constructions that are on it, when it deems convenient, even if it has been over six years since the home was built.
The above has the main effect that a building on rustic land, built over six years ago on a property that has not been segregated, cannot be penalised or "attacked" by the government, whereas if the construction is part of a segregation/plot division it could be penalised in spite of being built over six years ago, and demolition of the homes built on this plot could be ruled, as established in article 49 of the Regulations on Urban Development Discipline. Regarding this article, I point out that in spite of it and in my opinion, I do not think that it is feasible to carry out any demolition under this precept due to several legal reasons.
The problem with current regulations since the LOUA came into effect in 2003 is that no serious monitoring or inspection policy has been implemented by the Junta de Andalucia and the Town Halls on rustic land. This has led to the proliferation of thousands of new homes and plot divisions throughout Andalusia, especially during the times of the real estate boom, and more so on the Costa del Sol, where this speculation reached unsustainable proportions.
In spite of the fact that it was feasible to control these constructions, it was not done and this led to the buildings entering the legal level, with many owners purchasing in good faith with all the appearances of legality. This has shown that current regulations in Andalusia on rustic land, and specifically on plot zoning, are pointless, because no one has made sure that they were enforced, making them inefficient at best.
Now the intention is to modify the LOUA and provide the possibility for isolated constructions located on plots of rustic land to regularise their situation through the figure of assimilating it as unregulated, that was introduced by the Decree of 2012. This will be so provided that the period of 6 years has elapsed without the government beginning any penalisation procedures against these buildings, therefore to these purposes the legal situation is considered as equal to those homes that are not located on a zoning plot.
It will take a period of 5 or 6 months for this reform to be approved, and it will be approved by parliamentary proceedings, therefore changes will be included during its approval.
I understand that this initiative by the Junta de Andalucia is a first step towards solving this problem. We all would have preferred for this not to have happened and that rustic land would never have been part of town planning speculation, but this problem started many years ago and the issue is clear; what to do with thousands of homes that cannot be demolished now?
Most of these homes are inhabited and they are still being bought and sold between private persons, therefore it is necessary to regularise them so that third parties acting in good faith have legal security as owners of these properties. Likewise, it is reasonable that those that were built without a building permit, which is most of them, should assume a cost for the regularization procedures and they should contribute the same as any citizen who wishes to build a house, and this bearing in mind that the acknowledgement by AFO is not the cure-all either. From an ecological and environmental standpoint, the legalisation procedure must guarantee that these homes do not cause any further damage to the area where they are located, and that their waste water is completely purified by autonomous installations, because as long as they are fully illegal, and cannot be "attacked" by the government, each owner will do what they see fit and damage to the environment will be higher.
In short, given the current situation and bearing in mind the problem that has been created due to the inactivity and lack of control by the public administrations, from a legal, financial and environmental standpoint, we must establish a regularization procedure for these homes. If not, if we continue with the current situation, it would be a great mistake and it would only continue to aggravate the problem as the years go by.
Author: Gustavo Calero Monereo, C&D Solicitors (lawyer)
Torrox-Costa (Malaga/Costa del Sol/Andalucia)