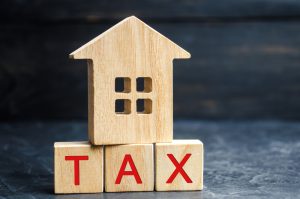 If you buy a property in Andalusia in the remainder of 2021, you will pay less tax as a buyer. Those who are in the process of buying a property at the moment, will see that taxes for property purchases have reduced. On Tuesday 27 April, the Junta de Andalusia unexpectedly and urgently approved a decree that reduces the ITP transfer tax and stamp duty (AJD) for the rest of the year 2021.
The aim of the regulation is to stimulate the real estate market for the purchase of homes in 2021, by reducing the fiscal costs for homebuyers in Andalusia. And by doing so boost the real estate sector, which has also been greatly affected by the pandemic caused by COVID-19.
What is the saving on taxes for property purchases (second-hand real estate)?
A fixed ITP transfer tax rate of 7% will be introduced instead of 8%. Likewise, the tax brackets of 9% and 10% will be abolished. These were applicable to purchases that exceeded EUR 400,000 and EUR 700,000 respectively. The 7% ITP becomes the fixed and only tax rate regardless of the purchase price.
In other words, purchases with a high price will have a larger tax saving, as the market of second-hand luxury homes benefits the most from this tax reduction in 2021.
What are the tax savings for new or off-plan purchases?
For these purchases, the reduction is much lower, as the purchase of a property off-plan is taxed through VAT (IVA) of 10% and through the stamp duty tax (AJD), with a tax rate of 1.5%. With the reform, the AJD goes from 1.5% to 1.2%, with buyers or investors of new homes benefiting the least from this reform.
This is important, as in areas of Andalusia such as Malaga and in general along the Costa del Sol, off-plan or new build property sales represent a very important part of the property market, especially amongst buyers from countries such as England, France, Belgium, Holland, Sweden…etc.
When does it come into effect and until when does it apply?
This reduction came into effect on Wednesday the 28th of April and all purchases made after this date will benefit from this tax reduction. But pay attention when buying, because this rule will only be in force until the 31st of December 2021. This means that on the 1st of January 2022 buyers will pay the same taxes as they paid before.
Recommendation for saving on taxes for property purchases in Andalusia
If you look for a property to buy in Andalusia or are in the process of buying a property in Andalusia, make sure to discuss the tax savings that can be made by completing the sale in 2021 with your lawyer or solicitor, in case you are interested in speeding up the process.
Author: Gustavo Calero Monereo, lawyer at C&D Solicitors, Torrox (Malaga)