HOLIDAY LETS IN ANDALUSIA 2023, PART II: LIMITATIONS AND PROHIBITIONS FROM OWNERS' ASSOCIATIONS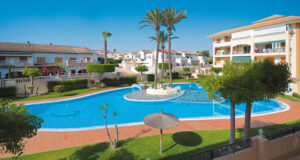 Given the boom in holiday lets in many cities over the last few years -and always taking into account the delicate balance between holidaymakers and resident owners- owners' associations have been taking measures in this regard for many years, with the aim of limiting and, in most cases, prohibiting RTA holiday lets in their buildings. Based on our legal experience advising foreigners in Costa del Sol, we often come across these "conflicting" interests between owners' associations and foreign buyers interested in using the property they intend to buy as a holiday let.
We'll try to clarify the current regulations that enable owners' associations to intervene in, limit or prohibit this activity.
How can owners' associations prohibit or limit holiday lets?
During the process of providing legal advice in buying and selling property to our foreign clients, we've been coming across more and more properties where owners' associations have amended the byelaws and prohibited holiday letting in properties that are part of that association.
The procedure that enabled owners' associations to establish such a limitation is regulated in article 17.12 of the Law on Commonholds (LPH). It enables owners' associations to limit or place conditions on the operation of holiday lets, by holding an owners' association meeting and obtaining the favorable votes of over three-fifths of the total number of owners, which must, at the same time, represent over three-fifths of the shares in the association.
Inscribing holiday rental restrictions in the Property Registry
For this prohibition resolution to be enforceable upon third parties, it must be officially registered in the Property Registry (Registro de la Propiedad). In other words, if a buyer acquires a home and the association has adopted this prohibition but it's not registered in the Property Registry or if it's registered after the owner buys the property, the owner will be able to register the home in the RTA legally and this prohibition will not be applicable.
Likewise, this prohibition is not applicable to any homes registered in the RTA before the prohibition is adopted by the owners' association.
Name change of an existing RTA License
Lastly, when it comes to purchasing a home that was already registered in the RTA but the owners' association later prohibits holiday lets, the Council of Tourism of the Regional Government of Andalusia understands that, in the event that this home is sold, the RTA license will continue to be valid. The new owner who bought the property will be able to put the RTA registration in his or her name.
Is it legal for owners' associations to prohibit holiday lets?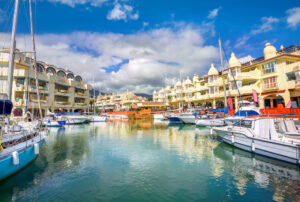 Article 17.12 of the LPH literally provides that associations may limit or place conditions on the operation of holiday lets but it does not expressly allow for prohibiting them.
Since this article does not expressly include the word "prohibit", some judges and jurists consider that it is not possible to prohibit this activity based on this precept and with a 3/5 majority.
It would only be possible to introduce the prohibition based on a different article in the LPH, specifically article 17.5, but this would require a unanimous vote of all owners representing 100% of the shares in the association.
Legal conflict of Owners Associations restrictions for RTA holiday rental
Likewise, the Provincial Court of Cordoba in a judgment of 12 July 2022 argued that there is a jurisprudential approach that imposes a restrictive interpretation of limitations on the right to private property, as it constitutes a constitutionally acknowledged right (article 33 of the Spanish Constitution). Therefore, such a prohibition would go against the right to private property.
Without a doubt, we are facing a legal conflict that must be settled over the next few years, as we understand that, sooner or later, there will be a ruling by the Supreme Court clarifying this matter.
What can owners' associations do to limit or condition holiday lets?
Even though it is understood that it is not possible to prohibit this activity through the 3/5 majority established in article 17.12 LPH, it is indeed possible to adopt a series of limitations or conditions, which owners' associations can impose on homes registered or to be registered in the RTA.
The same judges or jurists who interpret that holiday-letting activity cannot be prohibited without a unanimous vote from all owners clarify what a resolution limiting or conditioning the operation of this holiday-letting activity could contain based on article 17.12 LPH and with the approval of 3/5 of the owners:
Potential restrictions for the Community of Owners
Owners' associations can approve regulations on holiday lets, establishing internal regulations, such as:
limiting the number of users
allowing pets or not
establishing days or times to arrive or leave
obligation to obtain specific insurance for damages
presence of the owner or lessor at check-in to inform users specifically about the rules to use common elements
obligation for the owner to provide tenants with a copy of the document containing such limitations and rules
increase of max. 20% in service charges,
etc.
This resolution or internal regulation adopted by the association to limit holiday lets that would establish what criteria owners wishing to let their holiday homes would have to meet would indeed be mandatory.
What measures can owners' associations take if these internal regulations are not followed?
These internal regulations adopted by the association may and must include the express legal consequences of not complying with these internal regulations for holiday lets. Obviously, the consequences would not be on the tenant spending a few days at the property. The consequences would be on the owner.
The logical consequence of such a breach would be the exercise of the action for injunction provided in article 7.2 LPH. This action would enable the association to require the effective cessation of holiday lets and compensation for damages, in the event that the holiday lets were to infringe upon the rules established and adopted by the association for homes used as holiday lets.
IMPORTANT: It should be emphasized that, on this matter, we are referring to what the owners' association can do if we understand that it is not possible to prohibit holiday lets on the basis of article 17.12 LPG, as this precept refers to limitations and conditions. However, this is questionable and this debate has yet to be settled.
Can a developer prohibit holiday lets in a development before the homes are sold?
The answer is YES.
In a development of new build properties or off-plan homes, before the properties begin to be sold, the developer must draw up and register the byelaws establishing the rules for the owners' association. Therefore, the developer could include the prohibition to use the homes as holiday lets in the byelaws.
This is currently not common but it is possible and perhaps in the future we will begin to see more cases, to provide added value to the property, especially in luxury developments. This after all would be a good way to attract potential foreign investors seeking a place to live or spend time in Spain, away from activities that may disturb the peace of the block or development.
Renting out your property Andalucia and limitations from the Town Hall
Are you investing in real estate and want to know more about potential restrictions from the Town Hall in your municipality? Then read our previous article as well:
Holiday lets in Andalucia 2023, part I: Limitations and administrative regulation.
Legal advice for investing in RTA holiday lets in Andalucia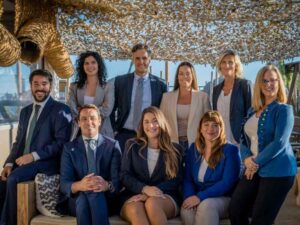 Advice on the purchase and sale of properties, from an independent lawyer specializing on this matter, is very important to guarantee your investment and avoid surprises during the conveyancing process or later on. If you are thinking about buying a home in Andalusia, don't hesitate to contact our firm, C&D Solicitors, and we'll be glad to help you and guide you on this matter, always safeguarding your interests and position as a buyer. We can assist you in English, Dutch, Swedish, German and French.
Author: Gustavo Calero Monereo, lawyer at C&D Solicitors (Torrox/Malaga, Andalucia, Spain)