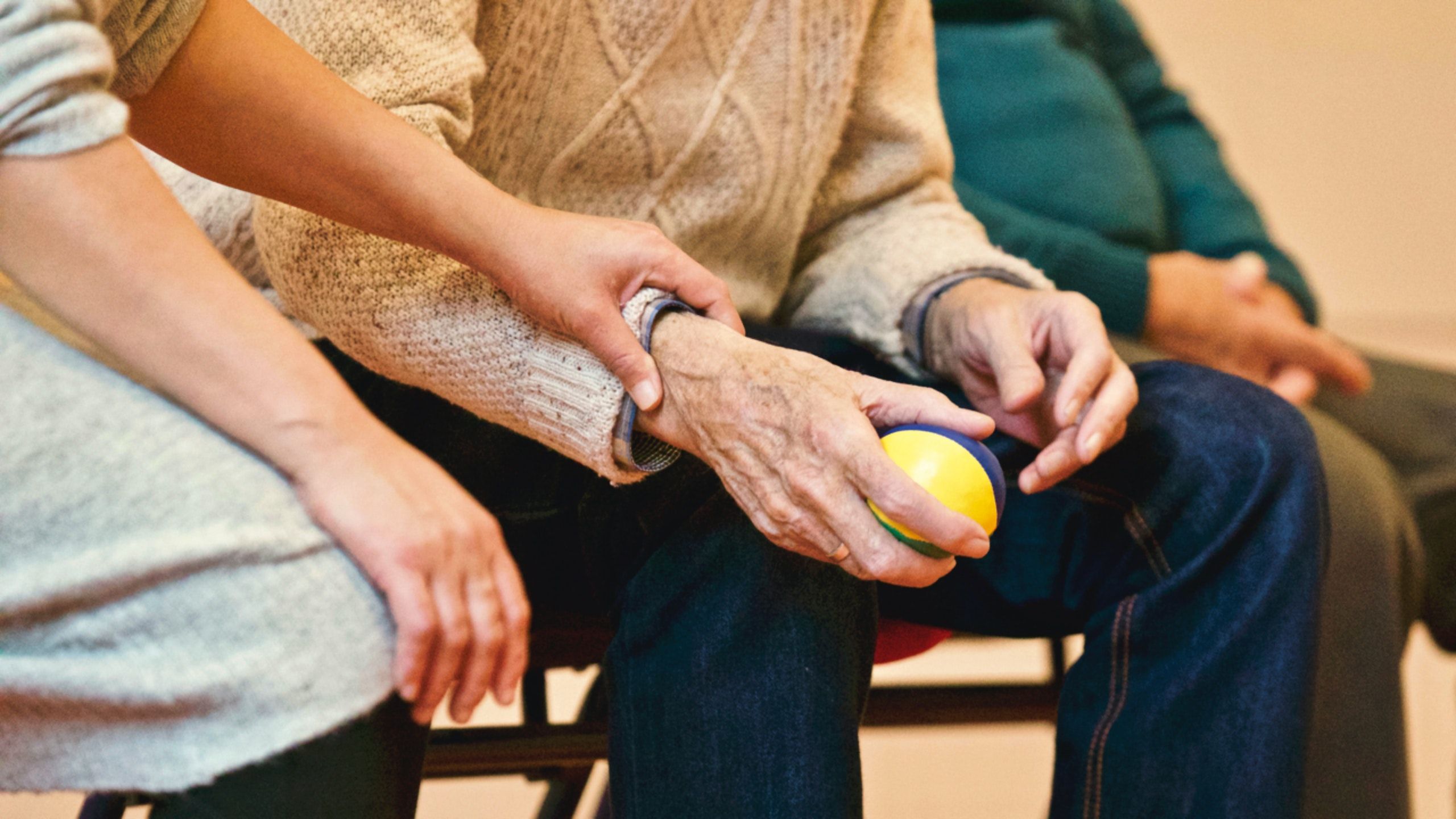 TIPS TO PLAN FOR OLD AGE, MENTAL INCAPACITY AND INHERITANCE IN SPAIN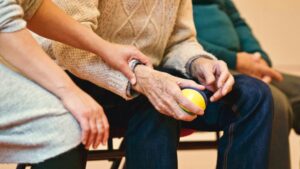 Life goes by very fast. We often fail to take enough time to think about what could happen if we would get a serious health problem like mental incapacity. In which practical and legal situation would our family or friends end up if something serious were to happen to us?
Throughout our years providing legal advice to foreign clients, our law firm has come across some less-than-pleasant experiences with clients and their loved ones. They have developed certain incapacitating conditions, such as dementia or Alzheimer's. In these unprepared situations, both the patient and the family suffer even more.
These conditions can lead to situations where more financial resources are suddenly necessary. For example to pay for a nursing home. However, the person's mental condition can entail serious problems in terms of materializing this person's resources or assets into cash.
There are different helpful legal instruments if executed during life and with full capacity to act. They can help and facilitate decision-making for close family members or a trusted friend. This is about prevention, in the event that we develop a mentally disabling condition in the future. Or if we have an accident that affects our capacity to act.
In legal terms, what happens when there is a loss of legal capacity?
Through this article, we explain some of the tools that exist in the Spanish legal system. Instruments to facilitate decision-making for our loved ones, in the case of conditions that impair our mental capacity to act.
In the acute phase of certain health conditions, a person may lose the ability to make his or her own decisions. In other words, in case of mental incapacity. Incapacity does not only affect everyday decisions and actions but also asset management. Assets may become "blocked" because the person does not have sufficient legal capacity to sign a purchase contract or withdraw money from his or her bank account.
In other words, when it comes to significant and substantial asset decisions, a person affected by a disabling condition or serious accident is unable to make such decisions. For instance, when selling a property owned by this person. A Notary in Spain isn´t allowed to authorize the Deed of Sale, if he or she notices that one of the sellers is incapacitated.
What process needs to be followed to make decisions on behalf of an incapacitated person?
When a person becomes incapacitated and hasn´t anticipated this fact, the only way to make decisions on his or her behalf is through a judicial procedure. This procedure takes several months to obtain a resolution and this timeframe represents a significant handicap in these situations. A medical report confirming that official mental incapacity status is needed needs to be provided. In addition, the procedure has its financial cost. However, mostly there is a certain urgency in decision-making or in terms of the need for financial resources to care for the patient.
In cases where any decision needs to be made that affects a disabled family member, one needs to turn to this judicial procedure to obtain the necessary authorization. This procedure will lead to the court issuing authorization to sell a property on behalf of the disabled person. Even to manage his or her assets held in a bank, depending on the purpose of these actions.
What happens if the patient needs medical care and refuses to get it?
A person might need hospitalization at a healthcare facility or care home but refuses any help or treatment. In cases where safety is at stake, there are judicial procedures for involuntary hospitalization and urgent, forced admission. Resolutions are issued very quickly. In a few days, the judge will rule on such admission if recommended by medical reports.
Is a Power of Attorney valid to act on behalf of the patient?
A power of attorney is a document signed before a notary. In this document, the "principal", with full capacity to act, confers powers to a person called a "proxy". With this document, the proxy, on behalf of the principal, can engage in different legal acts and/or transactions.
This document is very common when foreigners buy or sell properties in Spain, as they often appoint a solicitor or law firm specializing in property law. This firm is able to carry out the process to buy or sell a property in Spain on behalf of a principal. During this process, the solicitor will sign various documents and represent the client. This makes it possible for a buyer to avoid having to travel to Spain during the process. Of course Power of Attorney can also be given to a family member or friend.
The problem is that a normal Power of Attorney will cease to be valid if the principal revokes it, has mental incapacity or loses his or he capacity to act for other reasons.
Can a Power of Attorney be valid if the principal has a mental incapacity?
In a normal or general Power of Attorney, a special clause may be included to stipulate this explicitly. The Power of Attorney will continue to be valid if, in the future, the principal becomes mentally incapacitated or incapacitated due to an accident. With this clause, the proxy may engage in asset disposal on behalf of the principal who became incapacitated. In this case, it would be possible to sell a property or withdraw money from a bank account/portfolio. Even to take decisions on civil matters, such as admission to a hospital or care home. Of course, this very wide clause normally is only valid for a relative or trusted friend.
It is important to be aware of the existence of such clauses, which make the Power of Attorney preventative in nature, in light of this complex situation. These clauses may be useful to anyone resident in Spain. Even when the person is not resident in Spain, if he or she has assets in Spain, it may be interesting. Through it, asset decisions can be made on behalf of the incapacitated person without the need to engage in judicial proceedings in Spain.
This is a very convenient power to grant to a spouse or partner when assets like houses are shared. They can make use of such assets and make decisions on your behalf if you lose your capacity to act. Without such a Power of Attorney, it would be necessary to resort to judicial proceedings to sell assets shared or held in common with the mentally incapacitated person.
Is it possible to grant a Power of Attorney that is only valid when the principal becomes incapacitated?
The answer is yes, even though this isn't very frequent. It is possible to grant a Power of Attorney that becomes valid only if the principal becomes officially incapacitated and is unable to make decisions on his or her own. If the principal never becomes incapacitated, the Power of Attorney will never be used.
In such a preventative Power of Attorney, it is very important for the principal to state in writing, in the document, how the proxy can accredit incapacity. The principal should state expressly, if a medical report is needed or if it is enough for incapacity to be accredited only with this Power of Attorney.
Granting a Power of Attorney is an act of trust in a certain person or persons. It is very important to think carefully about whom will be granted such power and for which purpose. Once this has been decided, anything that facilitates the process and makes things easier for the proxy will always be welcome.
What is a living will?
A living will is an official document where you can decide which treatments you wish to receive and which ones you reject when your health deteriorates irreversibly and you have lost capacity. This is a written statement by a person of sound mind, with instructions on health matters. These instructions must be followed in the event that there are certain clinical circumstances preventing a person from expressing his or her will personally.
This is a document designed to avoid prolongation of suffering, in case your mental situation means you are unable to make any decisions. If you disagree with extending your life artificially, in situations in which it is not worth living, a living will allow you to "die with dignity".
In Spain, this document depends on each Autonomous Community. In Andalusia, it's called "Declaraciòn de Voluntad Vital Anticipada" and the document is registered in the Register of Anticipated Living Wills.
Through this document, you can also record if you want to receive euthanasia if your mental condition meets the requirements established by Law to apply this treatment.
What is the purpose of a notarial last will?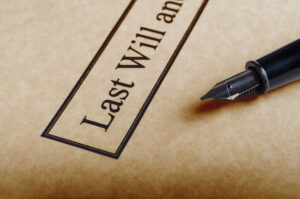 A notarial last will (testament) is a document through which a person decides how his or her assets will be distributed after death and to whom. If the deceased is not resident in Spain, the inheritance will be managed according to the law of his or her nationality.
On the other hand, if the deceased is resident of Spain, Spanish law will apply to the inheritance. However, under Spanish law it´s not possible to leave your assets to the longest living partner, which most people do wish for. This can be avoided if a person is a resident in Spain and a national of an EU country. This person can sign a last will in Spain stating the decision to apply national law to his or her estate.
What are the main ideas you should remember from this post?
If you live in Spain or you have a property in Spain, it is important for you to note the following:
1) PREVENTATIVE POWER OF ATTORNEY FOR MENTAL INCAPACITY
It is highly advisable to grant one to a person who would be able to decide on your assets when you´d suffer from mental incapacity or there is a serious accident that impairs your capacity to act. If you are going to grant a general Power of Attorney anyway, it may be interesting to include a preventative clause in this power. That Power of Attorney will remain valid in the event you become incapacitated.
2) LIVING WILL
In Andalusia, this official inscribed declaration is called "Declaraciòn de Voluntad Vital Anticipada". It allows you to write down and record your decisions in terms of the palliative care you wish to receive. We are referring to situations of incapacity due to an illness or accident, as well as in terms of euthanasia. The living will you can activate by following the instructions on the website of the Junta de Andalucia in the link.
3) NOTARIAL WILL
It enables you to decide how your assets will be distributed after your death. As well as to benefit from your country's inheritance law even if you reside in Spain.
Legal advice by C&D Solicitors
It is very important for matters as important as these to obtain advice from specialists in Spanish succession law. Our law firm, C&D Solicitors, is a specialist with experience since 2006 in providing legal advice in inheritance and property law in Andalusia. We provide our services to foreign clients resident and non-resident in Spain. Our staff speaks English, Dutch, Swedish, German and French. Please don't hesitate to contact us, we'll be glad to help you with your Power of Attorney, last will or inheritance in Andalusia.
Author: Gustavo Calero Monereo (lawyer at C&D Solicitors, Malaga/Andalusia)
Andalusia, inheritance, inheritance law, last will, legal advice, living will, mental incapacity, power of attorney, property, sale, sell, selling, Spain, Testament